Passenger Traffic Up 10 Percent at Ontario Airport
Thursday, April 19, 2018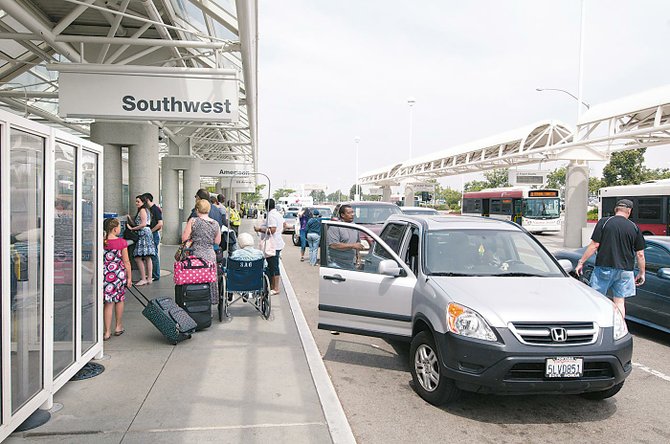 Passenger traffic at Ontario International Airport surged 10 percent during the first quarter over the same period a year ago, airport officials announced on April 19.
During the first three months of 2018, 1.14 million passengers went through the Inland Empire airport, up from 1.04 million a year earlier.
Most of the growth was in domestic traffic, which increased 10.2 percent to 1.11 million. International traffic grew 3.9 percent to just over 30,000.
But in March, international traffic jumped 24 percent to 10,673 as China Airlines launched the airport's first trans-Pacific service to Taipei, Taiwan, on March 25. With that daily service launching so late in the quarter, its full impact on total international travel from Ontario will likely occur during the second quarter.
Overall in March, passenger traffic rose 9.3 percent to 415,000.
"Our customers continue to show their trust in our ability to provide a safe, secure and headache-free airport experience," Mark Thorpe, chief executive of the Ontario International Airport Authority, said in a statement. "Air travelers expect easy access to our passenger terminals, quick yet thorough security screening and a variety of amenities suitable for business and leisure travelers alike. And we work every day to deliver that high-quality customer service experience."
Thorpe added that a number of announcements are expected in the coming weeks and months regarding additional air service destinations.
The OIAA took over operation of the Ontario airport from Los Angeles World Airports at the beginning of 2017; the authority has since been aggressively marketing the airport to airlines and travel industry leaders in Asia, Europe and in major East Coast markets.
Meanwhile, on the cargo side, commercial freight and mail shipments increased 16.4 percent during the quarter to 170,055 metric tons as the regional and global economies continued their robust growth.
Economy, education, energy and transportation reporter Howard Fine can be reached at hfine@labusinessjournal.com. Follow him on Twitter @howardafine.
For reprint and licensing requests for this article, CLICK HERE.