PMK*BNC CEO Michael Nyman to Leave Firm for New Venture
Wednesday, April 18, 2018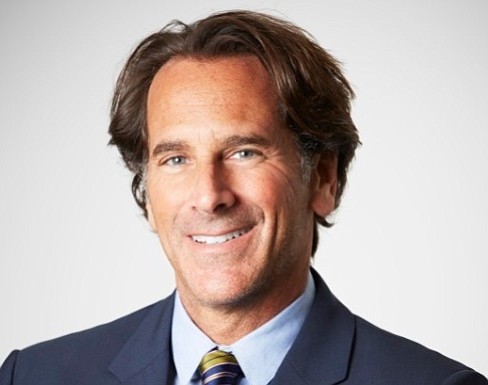 PMK*BNC, the largest public relations firm in Los Angeles, according to the Business Journal's 2018 list based on number of employees in L.A. County, announced that Michael Nyman, the current co-chief executive and co-chairman, will be leaving the firm to start Acceleration, an investment and advisory firm focused on marketing and media. No timetable has been announced for his departure.
"This was a difficult decision to leave," Nyman said. "I love PMK*BNC and I am so proud of what we have achieved. It truly stands alone."
Cindi Berger, the co-chief executive alongside Nyman, will be the standalone chief executive and chairwoman moving forward.
"When faced with the daunting task of bringing together publicity powerhouse PMK with brand giant BNC, I knew the job would be infinitely easier with Michael Nyman as my partner," Berger said. "I am thrilled for Michael and wish him the best of luck in his new venture. To see him so energized and excited and going back to his entrepreneurial roots is heartwarming."

AT PMK*BNC, Nyman has worked with clients such as including Samsung Electronics Co. Inc., PepsiCo Inc., American Express Co., Avon Products Inc. and Beats Electronics Inc. to Jordan Brand (Nike Inc.), The Television Academy, Shonda Rhimes, J.C. Penny Corp., The Academy of Country Music, Warner Bros. Entertainment Inc., Digital Networks Group Inc. and Condé Nast Inc. He's a 30-year veteran of the advertising industry and wanted to tap into his entrepreneurial spirit and start his own firm.
"The new investment vehicle and advisory will focus on acquiring and building businesses to respond to today's challenging and opportunistic digital landscape, and the rapidly changing demands of the marketplace," Nyman said. "Acceleration will be a fresh approach at a time when it is sorely needed. I look forward to getting started."
Technology reporter Eli Horowitz can be reached at ehorowitz@labusinessjournal.com. Follow him on Twitter @coachhorowitz13 for the latest in L.A. tech news.
For reprint and licensing requests for this article, CLICK HERE.