Deals & Dealmakers: Fleet Safety Draws Clearlake
Investment in 20-year-old San Diego company comes out of new $3.6 billion fund
Friday, April 13, 2018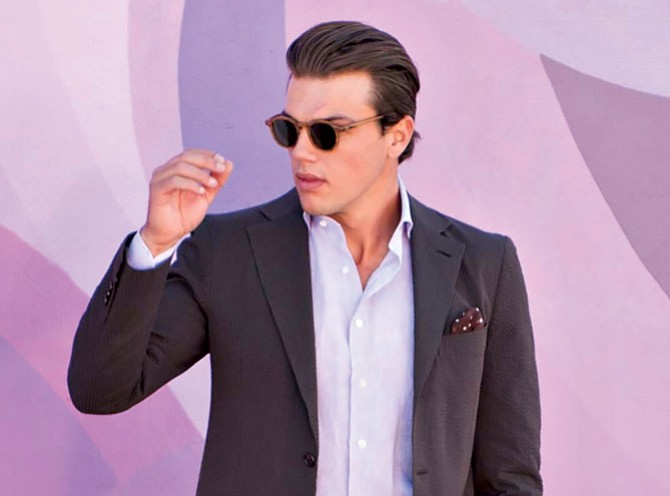 Fresh off the official announcement of a new $3.6 billion fund, Santa Monica-based private equity firm Clearlake Capital Group continues to make moves.
The outfit joined GTCR of Chicago as investment partners in Lytx Inc., a tech company that aims to help fleet operators improve driver safety with videos.
Terms were not disclosed when the deal was announced on April 6.
Lytx, a private company founded in San Diego in 1998, employs video and data to enable corporate fleets to track drivers and help detect when they are, for example, falling asleep at the wheel. The company claims its products help improve safety, efficiency and revenue growth.
Clearlake co-founders and Managing Partners Behdad Eghbali and José E. Feliciano said in a statement that Lytx already had a strong team in place that the firm would help fortify.
"As the clear category leader, Lytx is well positioned to leverage its unmatched technology and analytics capabilities to lead accelerated adoption within the growing video telematics market," according to the statement from the executives. "We are impressed by Lytx's strong client value proposition and significant innovation driven by this management team."
Lytx's so-called video-based telematics product serves more than 3,000 commercial and government fleets that log billions of miles a year, in addition to 500,000 subscribers, the company said.
Clearlake Capital, ranked No. 8 on the Business Journal's 2018 list of largest private equity firms in Los Angeles, and has more than $7 billion in assets under management. The company has already made several investments out of its new $3.6 billion fund, which closed last month.
Tying the Knot
Westwood-based private equity firm Provenance closed a "significant minority investment" in menswear brand Knot Standard Ltd., the companies announced last week. Terms of the deal were not disclosed.
Knot standard, based in New York, is a bespoke menswear retailer that offers both custom clothes that can be ordered online as well more traditional showrooms where clientele can be fitted onsite.
Provenance founder Anthony Choe said in a statement that the firm would have at least one seat on Knot Standard's board of directors and would be involved in the menswear company's growth strategy.
"We're proud to partner with the company to replicate their success in other markets throughout the country," Choe said.
Knot was founded in 2010 and has seven physical locations around the country, including showrooms in New York, Chicago, Dallas and San Francisco. The e-commerce company has raised a total of $8.4 million in funding, according to Crunchbase.
Fire Sale
Torrance-based private equity firm Pacific Growth Investors made a undisclosed investment last week into Conquest Firespray, a manufacturer of fire-resistant ducting.
Pacific Growth co-founder and Managing Principal Thomas Webster said in a statement the firm felt Conquest Firespray was at an inflection point. Webster said the company's signature Flamebar product was particularly well positioned in the market.
"In Conquest Firespray, we saw a company whose products are clearly superior to existing solutions for horizontal, vertical and grease duct applications," Webster said. "Flamebar systems require less space, install more quickly and at less cost, and unlike competitive systems, comply with applicable fire codes in both vertical and horizontal applications."
Corbel Nets Health Provider
Brentwood-based private equity firm Corbel Capital Partners last week acquired Northwest Medical Inc. of Portland.
Northwest Medical was founded in 1983 and provides respiratory homecare as well as equipment and setup services to patients in Oregon, Washington and Alaska.
Corbel Principal Michael Jones said in a statement the firm was excited by the portfolio addition.
"We are extremely excited to be partnering with Northwest Medical and its outstanding management team to continue providing the best-in-class and life-improving services to its customers."
Have a deal tip? Henry Meier can be reached at hmeier@labusinessjournal.com or at (323) 556-8321.
For reprint and licensing requests for this article, CLICK HERE.