Breitburn Energy Exits Bankruptcy With New Name: Maverick
Friday, April 13, 2018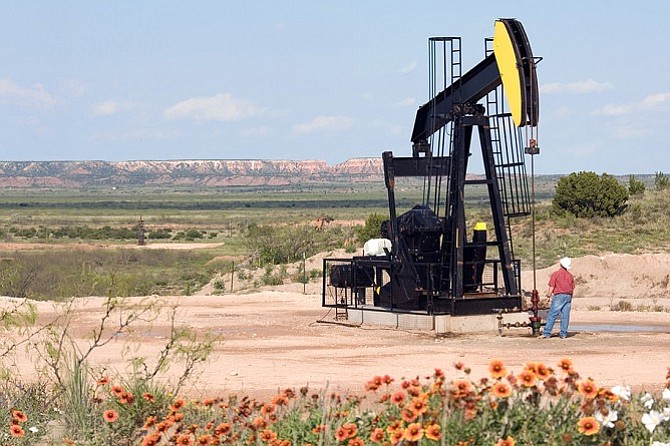 Downtown oil company Breitburn Energy Partners said late April 12 that it has emerged from its two-year bankruptcy and has renamed itself Maverick Natural Resources.
In a press release, Maverick stated it began operations on April 6. The company is majority-owned by EIG Global Energy Partners, the Washington D.C. energy investment firm with $17.7 billion in assets under management that assumed a stake worth $1 billion in Breitburn in March 2015 and was one of the largest creditors of the company after it filed for bankruptcy a year later.
A separate filing from Breitburn's bankruptcy attorneys on April 12 stated that the U.S. Bankruptcy Court for the Southern District of New York confirmed the company's reorganization plan on March 26. One of that court's judges, Stuart Bernstein, had presided over the case.
According to the press release, Maverick has emerged from bankruptcy with a debt of about $105 million and has an additional borrowing capacity of $295 million. Breitburn entered bankruptcy with $2.96 billion in debt; roughly two-thirds of that debt was incurred with a purchase of a rival oil company in July 2014, three months before oil prices collapsed and put Breitburn on the path to bankruptcy.
In emerging from bankruptcy, the company was split into two: One with assets in the prime oil producing West Texas Permian Basin and the other part consisting of Breitburn's remaining holdings in the Northern Midwest region, the Rocky Mountains and California. The non-Permian assets now comprise the holdings of Maverick.
One of the major concerns of Breitburn shareholders was that any debt forgiven through the bankruptcy process might count as taxable income for individual shareholders. But last month, the creditors agreed not to have the companies emerging from bankruptcy be considered corporate entities, which apparently avoids having the debt count as taxable income.
Halbert Washburn, one of the founders of Breitburn Energy and its longtime chief executive, remains as chief executive of Maverick, according to the press release. William Sonnenborn of EIG Global Energy Partners is Maverick's president. Terrence Jupp and Clayton Taylor, both of EIG, are named as managing directors of Maverick. But Breitburn's other co-founder, Randy Breitenbach, appears to have no connection with the new firm.
"Today marks a new beginning for our company and all of our stakeholders and the end of a difficult period managing through the steep and sustained decline in oil and natural gas prices," Washburn said in the press release. "Throughout the extended restructuring process, we remained focused on our key goals of managing production and reducing costs to preserve the value of our diverse and long-lived portfolio, substantially reducing debt and dramatically improving our liquidity position, and achieving a consensual plan of reorganization among our key creditor groups. I would like to thank our outstanding employees for their unwavering commitment throughout the restructuring process."
The press release states that in 2017, Breitburn, operating while in bankruptcy, produced an average of nearly 40,000 barrels of oil a day. Currently, Maverick has about one million gross acres in holdings and about 11,500 total wells.
This story has been updated with new information about the two companies' assets.
Economy, education, energy and transportation reporter Howard Fine can be reached at hfine@labusinessjournal.com. Follow him on Twitter @howardafine.
For reprint and licensing requests for this article, CLICK HERE.