Avalon Residents Nix Passenger Tax
HEALTH CARE: Failure puts fate of Catalina's only hospital in doubt
Friday, April 13, 2018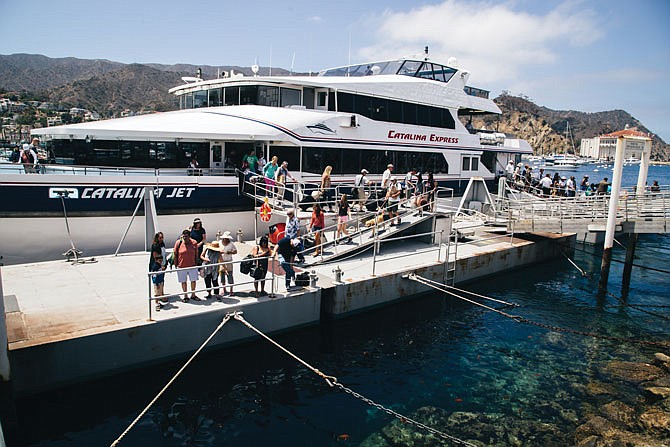 Los Angeles — The future of Catalina Island's only hospital is up in the air after Avalon voters last week rejected a proposed tax of $1 on every cruise ship, ferry and helicopter passenger to fund a larger and seismically up-to-date replacement.
The surchage would have raised an estimated $1.9 million a year to finance a $60 million hospital with up to 20 beds to replace the current 12-bed hospital.
The preliminary results posted by the city of Avalon – 34 percent of 948 ballots cast in favor of the tax with 47 percent opposed – meant the 113 outstanding provisional ballots would not be enough to change the result.
A spokeswoman for the city clerk's office said the final tally won't be in until the Los Angeles County Registrar-Recorder's office tabulates the provisional ballots, a process expected to take at least a week.
The final vote won't change some dismal math for proponents of the tax measure, which failed to gain the support of a simple majority of voters, let alone the two-thirds necessary for passage.
"The voters spoke and it failed," said Jason Paret, chief executive of Catalina Island Medical Center, the island's sole hospital, which faces a state deadline of 2030 to upgrade to withstand major seismic activity or be shut down.
Paret said the hospital's board of directors would be meeting in coming days to determine a future course of action for the city-owned facility. The board could decide to try again with another ballot measure – most likely in April 2020 – or could choose to shut the hospital down.
A shutdown would mean emergency patients would have to be transported via helicopter to the mainland, and scheduled surgeries would also have to be done at mainland hospitals.
"Whatever decision the board takes, it has to be pretty quick, especially if another hospital is to be built," Paret said. "It takes seven to 10 years to plan and build a new hospital, and we have that 2030 deadline looming."
Paret said a prominent businessman on the island, Buddy Wilson, approached the board with an offer to fund the qualification effort for another ballot measure shortly after the election. Wilson is president of Avalon-based Catalina Business Enterprises Inc., which has a unit that rents out golf carts; he also is a past board chair of the Catalina Island Chamber of Commerce & Visitors Bureau.
A call and an email to Wilson were not returned as of press time.
Paret said ballot measure language, which contained no sunset provision for the tax, might have dissuaded some voters from supporting the measure. He added that few local elected officials actively supported the tax.
Turnout wasn't a problem, though. If all the provisional ballots are validated, voter turnout will be 52 percent, according to figures from the city clerk's office.
"If we do this again, we will have to do a much better job gathering support and educating the public about the tax measure," Paret said.
For reprint and licensing requests for this article, CLICK HERE.