$1B in Grants for Area Biomeds
HEALTH CARE: Funds go to 74 entities in L.A. County
Friday, April 13, 2018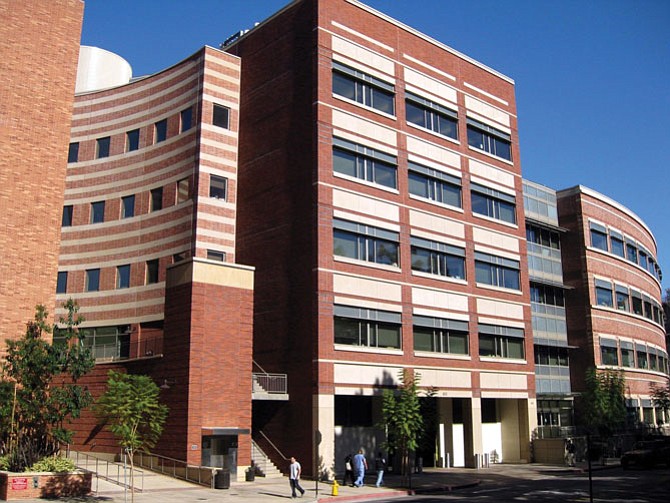 Los Angeles — Biomedical researchers across Los Angeles County received nearly $1 billion in federal research funding last year – a $105 million increase over 2016, according to a report released by Biocom L.A.
The National Institutes of Health doled out $998 million in life science research funds in nearly 2,000 grants spread over 74 universities, hospitals and for-profit companies, according to the downtown Los Angeles-based industry trade group.
The total for 2017 compares to $893 million in federal research funds funneled into the county in 2016.
The level of NIH funding indicates Los Angeles has standing among nation's top biotech hubs. Biomedical researchers in San Diego, a longtime leader of the segment, garnered $843 million in NIH grants. The San Francisco Bay Area, considered biomedical hub in the U.S., got $1.6 billion.
The top six local recipients for fiscal year 2017 were UCLA at $401 million; USC at $258 million; Caltech at $64 million; City of Hope at $59 million; Cedars-Sinai at $56 million and Rand Corp. at $32 million, according to the Biocom study.
Biomedical research is a key component of the life science industry in L.A. County, which generates $40.3 billion a year in economic activity, according to the association, while employing 70,000 workers in biopharmaceuticals, medical devices and diagnostics, research and lab services, industrial biotechnology and biofuels, and life science wholesale.
For reprint and licensing requests for this article, CLICK HERE.