SolarReserve Inks 20-Year Deal for South Africa Solar Plant
Thursday, April 5, 2018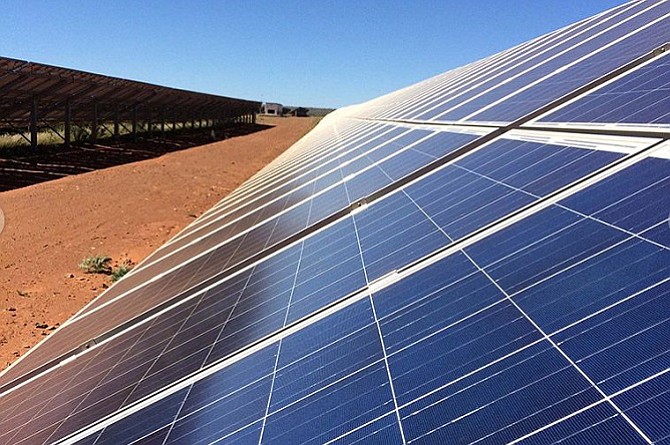 A consortium led by Santa Monica-based SolarReserve Inc. has signed a 20-year agreement with South Africa's public electric utility company, Eskom, to supply power from a planned solar thermal power plant.
The planned 100-megawatt Redstone power station near Postmasburg in South Africa's North Cape Province will have the capability to store electricity for 12 hours. It will be able to supply electricity to the equivalent of more than 200,000 South African homes each year. The plant will be located next to two other solar power plants that SolarReserve built.
Also leading the private sector consortium is International Company for Power and Water, a unit of ACWA Power International of Riyadh, Saudi Arabia.
The first of its kind in Africa, the Redstone project will generate electricity through a molten salt thermal energy system with built-in storage capacity of 1,200 megawatt hours that addresses intermittency concerns experienced with other solar energy projects.
The storage technology will enable the Redstone power station to deliver 100 megawatts of non-intermittent clean energy to the South African grid, especially during peak periods – day and night. The power purchase agreement calls for Redstone to deliver continuous electricity to the national grid for up to 17 hours a day in order to meet peak energy demand.
SolarReserve will supply the molten salt receiver, which is the heart of the power station, along with heliostat collector field controls and a tracking system.
"The Redstone project marks an important technology advancement for South Africa in clean, renewable power," Kevin Smith, SolarReserve's chief executive, said in a statement. "Due to fully integrated thermal energy storage, the facility will provide power on-demand, just like conventional coal, oil, nuclear or natural gas-fired power plants, but without harmful emissions or hazardous materials, and without any fuel cost or foreign exchange risk."
Smith added that Redstone will create more than 4,000 jobs during construction and operation phases of the project.
Economy, education, energy and transportation reporter Howard Fine can be reached at hfine@labusinessjournal.com. Follow him on Twitter @howardafine.
For reprint and licensing requests for this article, CLICK HERE.