Colburn School Receives $1 Million Bequest from Iona Benson
Tuesday, September 26, 2017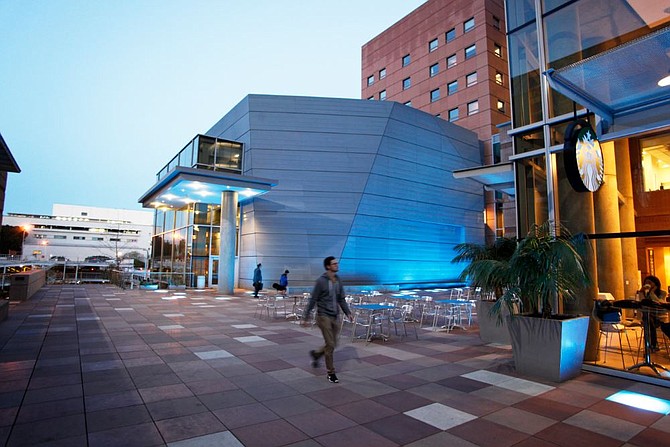 The Colburn School has received a $1 million bequest from the estate of Iona Benson, a longtime volunteer, donor and former board member of the performing arts institution, located in downtown Los Angeles.
The gift, announced Tuesday, is the largest realized bequest in the school's history.
The funds will support need-based scholarships at Colburn's School of the Performing Arts. The Colburn School comprises four academic units: The degree granting Conservatory of Music, the open enrollment Community School of Performing Arts, the Music Academy for pre-college musicians, and the Pre-professional Dance Academy, a program of Colburn School's Trudl Zipper Dance Institute.
Benson volunteered at Colburn School for nearly two decades, overseeing Colburn's community outreach program Musical Encounters. She was noted for personally writing thank you notes to each of the young performers. She also was involved in Colburn's Summer Encounter program, created when the school moved to its current home on Grand Avenue in 1998.
"Iona had a profound passion for excellence in teaching in every and all aspects of the performing arts… the institution touched her very soul," Toby Mayman, who was executive director of the school from 1980 to 1999 and served as its president from 1999 to 2001 said in a statement.
Contact media and entertainment reporter Diane Haithman at dhaithman@labusinessjournal.com. Follow her on Twitter @dhaithman for the latest in L.A. business news.
For reprint and licensing requests for this article, CLICK HERE.