L.A. County Unemployment Rate Jumps to 4.8 Percent Amid Meager Job Gains
Friday, September 15, 2017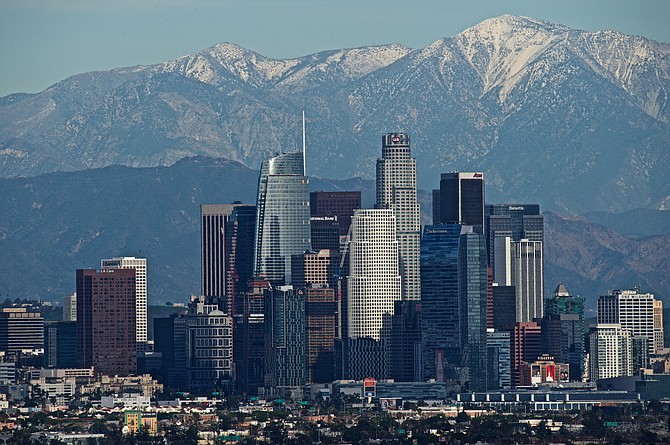 L.A. County's unemployment rate rose to 4.8 percent in August from a historic low of 4.5 percent in July as more people hunted for work while the region's job creation machine slowed.
While the unemployment rate rose, it was still down from 5.2 percent in August 2017, and it was lower than last month's statewide rate of 5.1 percent. But the August countywide increase did enlarge the gap with the rest of the nation, where the average unemployment rate was 4.4 percent in August.
The main reason for the increase in L.A.'s unemployment rate was a jump of 7,000 in the number of residents in the labor market to 5.13 million. The number of unemployed jumped 13,000 to 245,000 thanks to this influx of job market entrants and the seasonal spikes in substitute teachers and other recently laid off residents seeking work.
"With the economy now at or near full employment, many of those returning to the labor market now have more marginal skills and are having a more difficult time getting hired," said Genine Wilson, vice president of the Southern California region for Kelly Services, a Troy, Mich. staffing firm.
These job hunters also entered a more difficult job market in August as employers in the county added only 8,300 jobs to their payrolls to nudge total nonfarm payroll employment back over 4.4 million after a sharp seasonal drop in July.
Local governments added nearly 6,000 jobs to their payrolls as budgets improved with the start of the new fiscal year in July. Administrative support services grew by 4,000 jobs. Several other sectors reported modest gains. The food service sector reported the largest drop of 3,300 jobs.
And, in another sign of an economy near full employment, there was a sharp slowdown in year-over-year payroll jobs growth. The county added 37,000 jobs between August 2016 and August of this year, for a growth rate of 0.8 percent. That's about half the average year-over-year growth rate the county has experienced over the last two or three years.
Wilson said she is seeing this trend in job placements.
"The number of people we're placing in L.A. is up from last year, but not by as large a percentage as in previous years," she said.
Economy, education, energy and transportation reporter Howard Fine can be reached at hfine@labusinessjournal.com. Follow him on Twitter @howardafine.
For reprint and licensing requests for this article, CLICK HERE.