L.A. Awarded 2028 Summer Olympic Games
Wednesday, September 13, 2017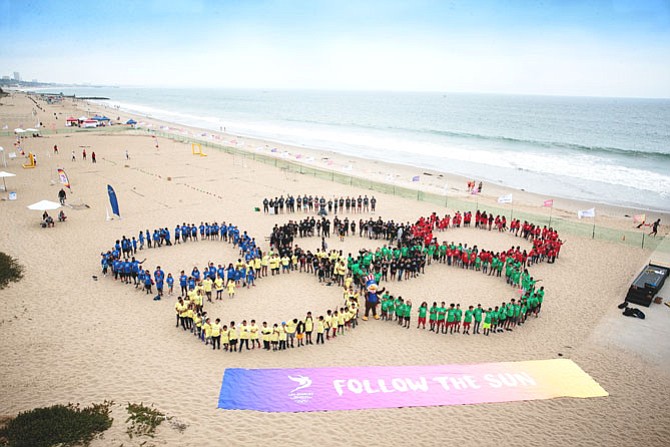 It's official: Los Angeles will host the 2028 Summer Olympic Games, marking the third time the city plays Olympic host.
On Wednesday, the International Olympic Committee, meeting in Lima, Peru, formally voted to award the 2024 Summer Olympic Games to Paris and the 2028 Games to Los Angeles, finalizing an agreement reached in July between the three parties.
In exchange for Los Angeles agreeing to cede the 2024 Summer Games to Paris, the IOC agreed to advance roughly $300 million more in funds to the yet-to-be-formed Los Angeles Olympic Organizing Committee to offset increases in costs and to increase access to youth sports. That would bring the total IOC contribution to about $2 billion.
Once that agreement was reached in July and the Los Angeles City Council voted last month to accept the contract between the city and the IOC, Wednesday's IOC vote was regarded as a formality. The vote came after both Los Angeles and Paris made final presentations to the committee.
This marks the third summer Olympic Games for Los Angeles; the city first hosted the games in 1932 and again in 1984.
"For the first time in a generation, we are bringing the Games back to the City of Angels," Los Angeles Mayor Eric Garcetti said in a release immediately after the IOC vote. "L.A. loves the Olympics because the Games have lifted up our city twice before. But to us the Games have always represented an even brighter future and the chance to harness the power of sport and the Olympic Movement again to inspire the next generation - for the next 11 years and beyond."
L.A.'s $5.3 billion bid for the 2028 Games, which includes the IOC funding and relies heavily on private money, proposes the construction of only one temporary venue – for rowing events. Bid committee officials last year ditched a $1 billion-plus plan to build a new Olympic Village and instead decided to use existing dormitories and housing at UCLA.
L.A.'s reliance on existing venues and its comparatively slimmed down budget – previous Olympic Games have run up deficits of tens of billions of dollars – made it an attractive bid. It also faced little competition as other cities and countries have shied away because of the costs.
Economy, education, energy and transportation reporter Howard Fine can be reached at hfine@labusinessjournal.com. Follow him on Twitter @howardafine.
For reprint and licensing requests for this article, CLICK HERE.