Providence St. Joseph Health Consolidates 14 Hospitals in SoCal
Thursday, September 7, 2017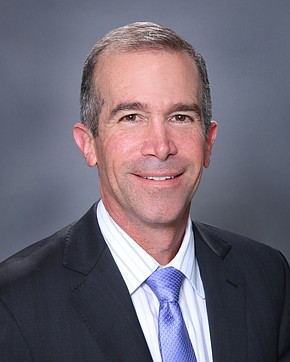 Providence St. Joseph Health has consolidated 14 hospitals across Southern California under new leadership based in Los Angeles, within a new umbrella organization spanning Los Angeles, Orange and San Bernardino counties, officials announced Thursday.
The new entity known as Providence St. Joseph Health Southern California will operate as Providence Health & Services Southern California in Los Angeles.
Newly appointed chief executive, Erik G. Wexler will be based in Los Angeles, with satellite offices in Irvine and in Apple Valley. Dr. Richard Afable, chief executive of the Orange County network, will retire in December after assisting with the consolidation.
"As one region, we will substantially strengthen our footprint, forming a continuous network of care that spans three major counties," Wexler, who had formerly run Providence Health's SoCal network of six Los Angeles hospitals, said in a statement.
The Providence St. Joseph Health Southern California region will include six hospitals in Los Angeles County, seven hospitals in Orange County and one hospital in San Bernardino County.
It also features 26 urgent care centers, 60 physician clinics and a broad range of senior services, behavioral health initiatives and community programs.
The combined Providence regions provided nearly $700 million in community benefits and charity care to help homeless and other needy residents last year.
The Southern California health care system is part of Providence St. Joseph Health, based in Renton, Wash., a Catholic nonprofit healthcare system comprised of a merger between Providence Health & Services and St. Joseph Health.
The combined entity now operates 50 hospitals and more than 800 physician clinics in seven Western states, with more than 111,000 health care employees serving 1.8 million patients.
Health business reporter Dana Bartholomew can be reached at dbartholomew@labusinessjournal.com. Follow him on Twitter @_DanaBart.
For reprint and licensing requests for this article, CLICK HERE.