SG Valley Apartment Portfolio Fetches $51.7M
Strong residential market boosts sale to multiple private investors
Friday, October 27, 2017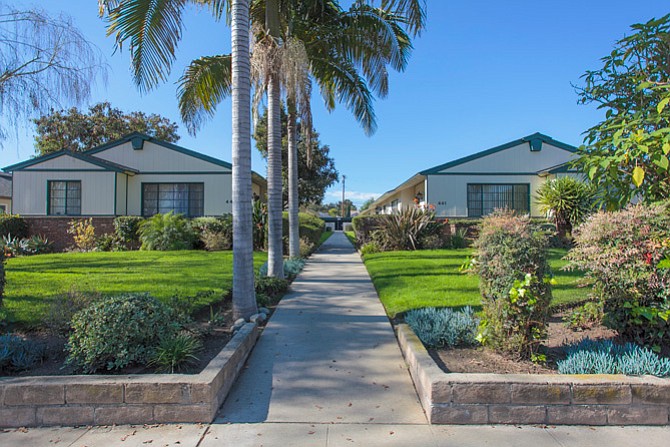 A 15-property apartment portfolio in the San Gabriel Valley was sold for $51.7 million to a mix of different private investors locally and abroad, according to downtown-based brokerage CBRE.
The portfolio, which totals 169 units, is comprised of 10 Arcadia properties, two San Gabriel complexes and buildings in Pasadena, Sierra Madre and Monrovia. The seller was the Louise C. Gelber Trust, a local family office.
CBRE's Priscilla Nee represented the trust in the deal. Nee also represented 10 of the individual buyers while four were represented by CBRE's Eric Chen, the company said.
"This process was incredibly competitive as these properties sit in highly coveted locations and are a product of decades of careful acquisitions and diligent management," Nee said in a statement. "Each pride-of-ownership site has been meticulously maintained while still providing the opportunity to add value through additional upgrades."
The renter base is strong as well, she said.
"Most of the residents at these properties are long-term, providing a consistent and proven income stream to new investors," Nee said in a statement. "More importantly, there is substantial immediate upside in rents, ranging from 12 percent to 47 percent. A new investor will also be able to realize further rent growth through complete unit renovations."
Demand for apartment properties remains high, especially in the West San Gabriel Valley region where there is high employment growth and communities are looking to provide amenity-rich live-work-play environments, Nee said.
Suburban office markets that offer an urban-like live-work-play environment through mixed-use projects are well positioned to capture strong demand from office users, according to a recent report from CBRE.
Vida Hollywood Makeover
The Vida Hollywood apartment complex in Hollywood is getting a $10 million makeover from owner Waterton, which will rebrand the property Duet on Wilcox.
Renovations to common areas, building exteriors and unit interiors are underway with an expected completion date of Spring 2018, according to the announcement from Chicago-based Waterton.
The apartment community at 1745 N. Wilcox Ave., originally built in 1987, is comprised of two separate four-story buildings with a total of 345 units. The property is near major freeways and entertainment hubs like Hollywood & Vine and Hollywood & Highland.
Waterton acquired the building in 2015 for $88.5 million, according to CoStar data. The firm has been upgrading individual apartments and building amenities since the acquisition, the company said.
Industrial Vacancies Rise
Los Angeles County's industrial vacancy rate ticked slightly upward to 1.3 percent in the third quarter, according to Jones Lang LaSalle Inc. data.
Chicago-based JLL put the third-quarter industrial asking rent at 78 cents a square foot.
The numbers were in sync with a recent report from CBRE, which says the slight dip in occupancy losses had no impact on the average asking lease rates in the region, which have increased by 4.7 percent since the beginning of the year.
The average asking lease rate climbed to 79 cents per square foot in the third quarter, an increase of 1.7 percent from the previous quarter, and 9 percent over last year, the CBRE report says.
CBRE said available high-quality industrial product, which tenants desire most, remained in short supply.
Key third-quarter transactions included City of Industry-based third party logistics firm Unis leasing over 230,000 square feet in South Bay, New Jersey-based St. George Logistics leasing over 190,000 square feet in the mid-counties area and 99 Cents Only Stores leasing 190,000 square feet in Vernon.
Staff reporter Neil Nisperos can be reached at nnisperos@labusinessjournal.com or (323) 556-8337.
For reprint and licensing requests for this article, CLICK HERE.