Former Toyota HQ Sold to Developer
Sares-Regis Group acquires 110-acre Torrance campus after carmaker's departure.
Friday, October 20, 2017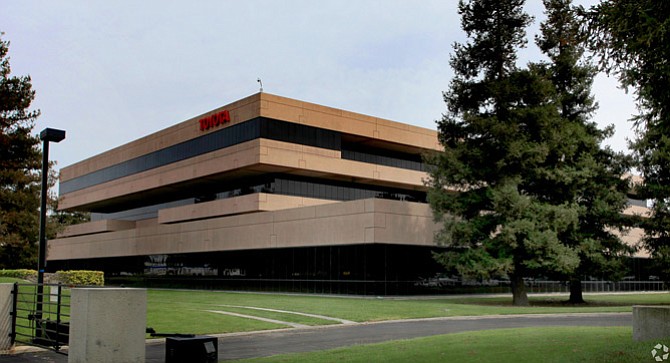 Irvine-based developer Sares-Regis Group has acquired Toyota's former North American headquarters in Torrance, according to Chicago-based brokerage Jones Lang LaSalle, which represented Toyota Motor North America Inc.
The 110-acre complex at 19001 S. Western Ave. includes more than 2 million square feet of office and industrial space in several buildings. Terms of the deal were not disclosed.
Managing director Jeff Adkison and senior vice president Brendan McArthur led the JLL team on the sale.
"This is an exceptional asset with an ideal location that presented upside opportunity through several investment strategies," Adkison said in a statement. "Sares-Regis Group presented the best, most comprehensive offer for this high-quality asset, which allowed it to come out ahead in the competitive bid process."
Officials for Sares-Regis, which provides commercial and residential real estate services throughout the Western states, said a major factor in the acquisition was the high quality of life enjoyed by the residents and the business community of Torrance. The campus is located about 10 miles from Los Angeles International Airport and is near the ports of Long Beach and Los Angeles.
"Sares-Regis Group is excited about partnering with the City of Torrance to reposition this world-class property and bring new quality companies to Torrance," Peter Rooney, president of the company's commercial development, said in a statement. "This is an ideal location for businesses looking to expand or relocate to the South Bay."
Toyota placed the campus on the market earlier this year, several years after it announced plans to relocate its North American headquarters to Plano, Texas. The company began moving into the new corporate campus this summer.
– Neil Nisperos
For reprint and licensing requests for this article, CLICK HERE.