Feds Give Kite Pharma's Cancer Treatment the Green Light
Originally published October 19, 2017 at 12:15 p.m., updated October 19, 2017 at 4:16 p.m.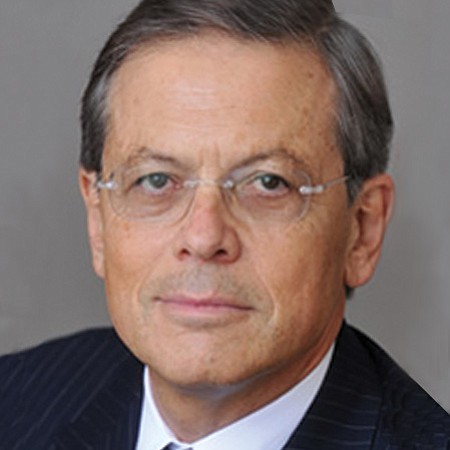 The U.S. Food and Drug Administration has approved a cancer therapy developed by Kite Pharma that involves rejiggering a patient's immune cells to kill cancer.
The Yescarta treatment manufactured by the Santa Monica-based biotech firm was approved Wednesday for adults with non-Hodgkin's lymphoma and aggressive types of blood cancer who have tried two treatments of chemotherapy that failed.
"Engineered cell therapies like Yescarta represent the potential for a changing treatment paradigm for cancer patients," said Dr. David Chang, chief medical officer at Kite in charge of research and development, in a statement.
The treatment developed by Kite uses what is known as "chimeric antigen receptor T-cell therapy" to harness the body's own immune cells to fight cancerous cells. The gene therapy, known as CAR-T, involves removing a person's T cells, tweaking them in a lab to express certain CAR proteins, then injecting the stronger cells back into the patient.
The therapy has been dubbed a "living drug" by researchers and is the second in a new class of such therapies to win the federal go-ahead. Novartis, based in Switzerland, won federal approval for the first cell-based cancer treatment in August for acute leukemia. Cost per patient will be nearly $500,000 each.
The promising therapy prompted Foster City-based Gilead Sciences to purchase Kite, founded by researcher and investor Arie Belldegrun, for $11.9 billion in a deal that closed earlier this month.
The new company, known as Kite, a Gilead Company, intends to add 200 jobs to the 700 it already employs at its Los Angeles-area facilities, company officials said.
Yescarta will be made at Kite's manufacturing plant in El Segundo. Turnaround for each CAR-T therapy adjusted for each patient will be 17 days. Cost will be $373,000 each.
The company plans to certify 16 centers to make its gene therapy available to patients. It is now working to train another 30 centers, with a goal of opening 70 to 90 Yescarta centers across the nation.
By midday Wednesday, shares of Gilead Science had risen 2 percent to $81.66, up from a May 29 low of $64.12. It has a market cap of about $107 billion.
For reprint and licensing requests for this article, CLICK HERE.