Real Estate Quarterly: Office Market Improves in Robust Third Quarter
Friday, October 13, 2017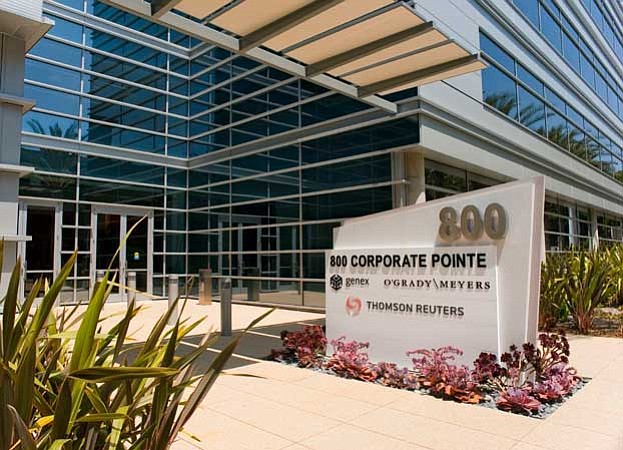 Also in this special report:
Santa Clarita Valley Submarket
San Gabriel Valley Industrial Market
The overall office space market in Los Angeles County saw a robust third quarter, more than doubling net absorption of square footage compared with the same period last year.
The market absorbed 1.2 million square feet of office space, while the vacancy rate declined a tenth of a percentage to 14.8 percent countywide. Inventory rose by 1.4 million square feet, or 0.71 percent, to 191 million square feet of office space from the second quarter.
"We have 1.2 million square feet (of positive net absorption), and that's a pretty robust number overall compared to the second quarter," said Henry Gjestrum, senior analyst for Chicago-based Jones Lang LaSalle, which provided the third-quarter office market statistics. "It's a big jump from 621,624 (absorbed in the second quarter). Space is being removed from the market. People are moving in, and that's definitely a good indicator."
The downtown Los Angeles, Westside and South Bay office markets all experienced an increase in net absorption in the third quarter, with the Westside being the stand-out market thanks to the increasing demand for space among companies that produce creative media content for the internet, television, gaming and movies.
About 1.18 million square feet of office space was under construction in the third quarter, down from 1.2 million square feet in the second quarter. Most of the construction, about 648,000 square feet in the third quarter, was taking place on the Westside.
"Content generation is a word we use a lot, and that's underpinning the creative sector in Los Angeles," Gjestrum said.
A major trend on the Westside is a tightening of the various submarkets surrounding the Santa Monica submarket, as creative tenant space seekers look for less costly options, industry watchers said.
"I think the biggest thing West L.A. continues to see is a tightening of the various markets," said Robert Hooks, an executive director at Cushman & Wakefield specializing in the Westside. "Certain submarkets in the past have lagged behind the stronger markets like Santa Monica, but Century City, Culver City and Playa Vista have gotten tight."
Wilshire rents spike
Rents reflected the strengthening market.
The average monthly rent for Class A office space in the county increased to $3.64 per square foot, up from $3.62 in the second quarter and $3.43 during the third quarter last year.
Prev Next
For reprint and licensing requests for this article, CLICK HERE.