No Local Pullback on Trade
ECONOMY: Foreign offices often guide investment here
Friday, October 13, 2017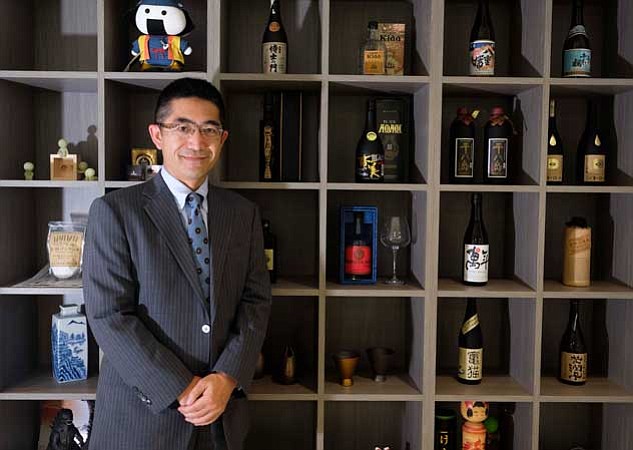 A fifth Chinese trade promotion office opened in Los Angeles this summer, the latest to set up shop as foreign governments increasingly seek to help pave the way to economic ties between their home markets and Southern California.
The promotional operations and the roles they play in drawing foreign investment often get overshadowed by concerns about imports from overseas markets. Trade imbalances – more imports than exports – are sometimes cast as culprits and blamed for hollowing out the domestic manufacturing base and wiping out jobs here.
The trade promotion offices work both sides of global exchanges, though, often helping companies from offshore markets establish a presence here that pays long-term local dividends. Consider Japan, which has counted on its Japan External Trade Organization (JETRO) office downtown for decades, and has seen more than 1,200 of its enterprises gain a foothold in Los Angeles County, where they account for more than 45,000 jobs.
The latest addition to the field here is the Guangdong Economic Development and Trade Promotion Office, which moved into downtown's Citigroup Center skyscraper with the purpose of facilitating import and export opportunities between the greater L.A. region and the province in China's south. The other Chinese provincial or local governmental commercial offices in Los Angeles represent Shanghai, Jiangsu, Shenzhen and Hong Kong.
The quintet of provincial representatives make China the most widely represented of the dozen or so foreign governments with trade organizations established in the L.A. area. Others besides China and Japan include South Korea, the United Kingdom, Mexico, Indonesia, Taiwan and Thailand, among others.
Their presence offers a firm indicator that Los Angeles as one of the most sought-after markets in the United States.
"Guangdong could select anywhere in the U.S. to open up their operations – the fact that they selected L.A. is a key indicator that the region sees great potential for business in our region," said Stephen Cheung, executive director at the World Trade Center Los Angeles. "These offices often are the first stop for many Chinese companies looking to enter the U.S. market. If these offices are located in (San Francisco), the companies will naturally look at opportunities in S.F. If they are located here in L.A., we have a great competitive advantage."
China ranked No.1 in terms of the value of international trade with the Los Angeles Customs District in 2015, according to a report by the Los Angeles Economic Development Corp. The district processed Chinese goods valued at $159 billion that year.
The Guangdong Economic Development and Trade Promotion Office didn't respond to a request for comment.
China has a chief commercial officer that oversees trade promotion in each of its 35 provincial-level governmental units, a total that includes several autonomous and special administrative regions.
The provincial trade representatives also set up offices in different parts of the world to foster relationships with businesses, most other countries have a unified national agency, Cheung said.
The organizations of various offices vary.
"Countries operate differently when promoting trade," Cheung said. "They can have one agency responsible for a country, or have their trade offices as part of their consulate office in a country."
Countries such as Japan and South Korea each have unified national trade organizations – JETRO, and Korea Trade Investment Promotion Agency, or KOTRA, both of which have offices in Los Angeles.
JETRO is a government-related organization supported by the country's Ministry of Economy, Trade and Industry that next year will celebrate six decades here. While it is government-backed, it's separate from the Japanese consulate, which gives it more control over its operations, Cheung said.
Japan is overshadowed by China when it comes to exports to the U.S., with about one-quarter of the larger country's total.
Yet Japan is ranked No. 1 in foreign direct investment in Los Angeles County, according to a report released this summer by the World Trade Center and the Los Angeles County Economic Development Corp., which pointed up those 45,000 or so jobs.
"JETRO has helped over 340 Japanese companies establish themselves in the U.S. between 2010 and 2016," Keiichi Nishimoto, chief executive director of JETRO Los Angeles, said in an email.
Numbers for L.A. County over the timeframe were not available. But Nishimoto said the L.A. region was attractive due to its large, diversified market size, as well as the distribution network of port facilities, warehousing, logistic and transportation resources, and its proximity to Japan.
"JETRO believes that Los Angeles is the gateway to the U.S. from Asia and plays a vital role as a launching pad to rest of the American market," he said.
Other Asia-based trade organizations have resources meant to foster trade between the region and the respective countries, including ones from Indonesia, Taiwan and Thailand.
Trade groups, however, can find themselves at the whim of political forces both in the U.S. and abroad.
An issue facing Mexico's trade group, Pro Mexico, is the renegotiating of the North American Free Trade Agreement, which entered its fourth round of talks last week. More than 310 state and local chambers of commerce sent a letter to the Trump administration urging the United States to remain in NAFTA, but according to some media reports, the demise of the agreement could possibly be near.
The repercussions of that could be felt outside of the United States, Canada and Mexico.
Los Angeles political and business leaders haven't sat idly by to allow state and federal agencies to drive the ship.
An alliance of local business groups, universities and other entities in 2009 formed the Los Angeles Regional Export Council to work with foreign nations and improve L.A. trade.
The council is a membership-based organization serving the L.A. region to promote and facilitate trade and investment overseas.
"Our goal is to promote exports from the L.A. region," said Carlos Valderrama, president of the Center for Global Trade & Foreign Investment at the Los Angeles Area Chamber of Commerce. "We organize and sometimes fund trade missions and other events which put American businesses in front of the right people if they want to expand overseas by way of exports."
He said the group has expanded to work with four other Southern California counties.
"The council has hosted many foreign trade delegations to the L.A. region for foreign trade and has been successful in getting the five-county Southern California region to work under (its) leadership since its founding, to promote, attract, retain and expand foreign investment," Valderrama said.
For reprint and licensing requests for this article, CLICK HERE.