New Times Execs Heavy on Digital Experience
MEDIA: Top editor drew mixed reviews on traffic growth at Forbes.com
Friday, October 13, 2017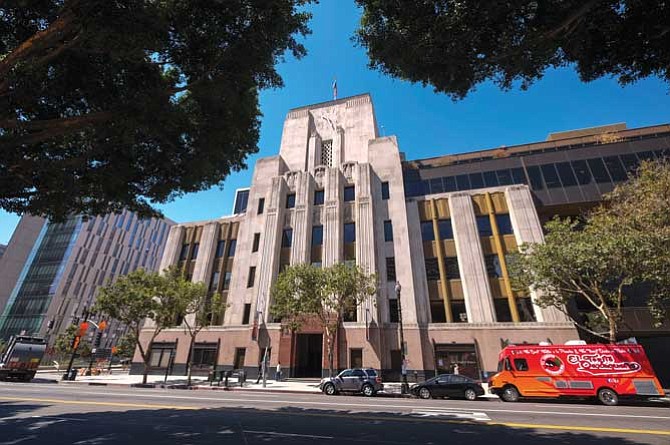 Ad tech veteran Mickie Rosen has been named president of the Los Angeles Times Media Group, and longtime media executive Lewis D'Vorkin has been named editor-in-chief of its Los Angeles Times.
Both of the new executives bring strong digital backgrounds to the table, and each will report to Chief Executive and Publisher Ross Levinsohn.
Levinsohn was hired by Chicago-based parent tronc Inc., in late August following the abrupt ouster of his predecessor Davan Maharaj, who also served as editor-in-chief of the Times.
Maharaj exited along with several of his top deputies, and the new executives face a newsroom that remains unsettled following years of buyouts to reduce staff.
There's also a unionization effort in the works – a Times' organizing committee publicly called for the paper's journalists to join NewsGuild, which represents staff at The New York Times, The Washington Post, The Wall Street Journal and other organizations.
D'Vorkin was previously Forbes' chief product officer, and will begin his new post at the Times on Nov. 1. Rosen has been working with Levinsohn since his appointment and has already moved into the president's role. Rosen comes to the post from position as senior advisor to Boston Consulting Group.
"Our goal is to combine the gravitas of our journalism with scaled distribution," Rosen said in an email. "My background in media inspires me to create full 360-degree experiences around our award-winning journalism and to build brands. My tech background gives me the understanding of how to distribute our content across platforms in targeted ways, to deliver our journalism to a global audience."  
Through an L.A. Times spokeswoman, D'Vorkin declined to comment past an initial statement made in a press release until he assumes the post. His silence has not prevented him from becoming a controversial figure even before taking the reins of the newspaper's editorial division.
Some media analysts are expressing fears that the sort of tactics D'Vorkin used to grow Forbes' digital audience could damage the Times' journalistic integrity.
Noted industry analyst and author Ken Doctor was among observers who expressed reservations about D'Vorkin, who is known for opening up Forbes' website to bloggers, academics and outside experts. D'Vorkin also introduced BrandVoice, a content marketing platform that allows advertisers to contribute material to be published alongside Forbes articles.
Doctor called D'Vorkin an "odd choice" for the job in a column last week for TheStreet website, noting that the Times post will mark D'Vorkin's first time leading the newsroom of a national newspaper.
Digital tension
D'Vorkin isn't without deep journalism bona fides, however. Before the Forbes post, he did stints at The Wall Street Journal, Newsweek and The New York Times.
An email from Levinsohn referred to D'Vorkin as one of the leading digital innovators in the media industry.

"The Los Angeles Times is a vibrant brand and, as Lewis (D'Vorkin) likes to say, there's a romance associated with it as one of the great American newspapers," Levinsohn said. "Right now, while journalism is so critically important to our society, we need leaders who embrace our history while they imagine our future."
Any new direction will come as Times' parent company tronc struggles on revenue amid continued cost-cutting measures.
The company emphasizes digital growth as a way to a healthier balance sheet. It might have felt increased pressure to bring on executives with a strong performance record in the area after second quarter earnings showed a 9 percent drop in both website visitors and digital advertising revenue.
The Times trumpeted the D'Vorkin's success on that front, citing an increase in Forbes.com's audience from 15 million to 59 million in the past seven years.

"The media and consumer landscapes evolve rapidly, so we need leaders who know how to evolve with them quickly, decisively and with integrity," Levinsohn said. "We reviewed, interviewed and met with more than 80 candidates for Editor-in-Chief. Lewis stood out because he is a transformational and highly-respected editor."
Rosen also has digital chops. She served as senior vice president of Global Media & Commerce for Verizon Communications Inc.'s now-subsidiary Yahoo, and was a partner at Fuse Capital, which invests in early stage publishing, video and advertising technology companies. Rosen also held leadership positions at Fox Interactive Media, Walt Disney Co. and Fandango. She was also co-founder and partner with Levinsohn at Whisper Advisors, a boutique strategic advisory film.
For reprint and licensing requests for this article, CLICK HERE.