Children's Hospital L.A. Awarded $9M to Study 'Bubble Boy' Syndrome
Tuesday, October 10, 2017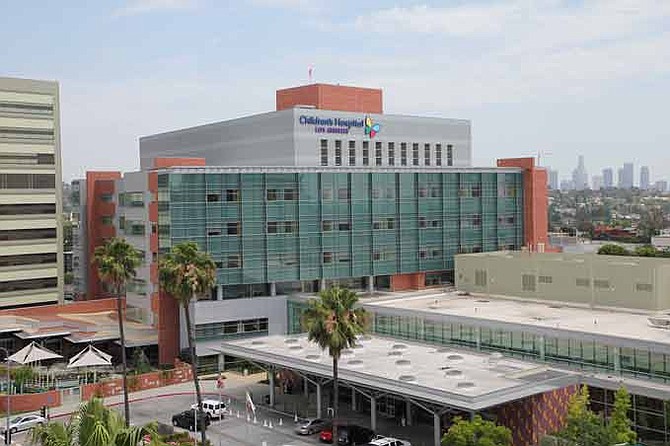 Children's Hospital Los Angeles has received a nearly $9 million federal grant to research a new treatment for infants born with severe combined immunodeficiency (SCID), commonly known as "bubble boy" syndrome.
The east Hollywood medical center will lead a study to be conducted across multiple sites aimed at pinpointing the lowest dose of chemotherapy needed for babies with SCID during a bone marrow transplant, the standard treatment for the rare genetic disorder.
The National Institute of Allergy and Infectious Diseases, part of the National Institutes of Health, has funded the first randomized trial for babies born with the disorder. Children with SCID can't fight off the most benign infections and need to be sequestered in a "bubble" to protect them from pathogens. Most die before their second birthday unless they undergo a bone marrow transplant.
Researchers at Children's Hospital L.A. and dozens of hospitals across the U.S. and Canada will treat such newborns with a low-to-moderate dose of busulfan, a chemotherapy that suppresses the immune system before a bone marrow transplant.
They believe the lower dose will be as effective, and safer, then the higher doses of chemotherapy now used.
"Our goal is to decrease the possible long-term effects from chemotherapy by determining the lowest doses needed to insure T- and B-cell function in these infants, restoring normal immune systems that can last throughout their lives," said Dr. Michael Pulsipher of the CHLA's Children's Center for Cancer and Blood Diseases, a co-principal investigator, in a statement.
Health business reporter Dana Bartholomew can be reached at dbartholomew@labusinessjournal.com. Follow him on Twitter @_DanaBart
For reprint and licensing requests for this article, CLICK HERE.