Who's Brokering Los Angeles: Tami Halton Pardee, Halton Pardee and Partners
Custom Content by the Los Angeles Business Journal
Monday, October 9, 2017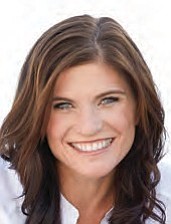 Tami Halton Pardee is Owner and Principal Broker, Halton Pardee and Partners, which performed 343 real-estate transactions in 2016 alone and is on pace to do a similar amount in 2017. A high proportion of sales are in Silicon Beach/West L.A. These included several high profile, high-value transactions. For example, Halton Pardee and Partners sold 2416 McKinley Avenue for $14,600,000 in 2017, a record price in Venice. A new a new listing at 595 East Channel Road, Los Angeles (Pacific Palisades) is $18,500,000.
Since Tami Halton Pardee formed the brokerage in 2005, she has broken barriers and cracked the industry's glass ceiling, ranking as the #1 agent in Los Angeles the last several years. The firm is also distinguishes itself by rejecting traditional, commission-only brokers compensation. Instead it hires well-salaried executives and buyers' agents as independent contractors. This motivating approach is one measurable source of the company's dramatic success, and of its satisfaction among agents, sellers and buyers.
For reprint and licensing requests for this article, CLICK HERE.