Who's Brokering Los Angeles: Foreign U.S. Home Sales Dollar Volume Surges 49 Percent to Record $153 Billion
Custom Content by the Los Angeles Business Journal
Monday, October 9, 2017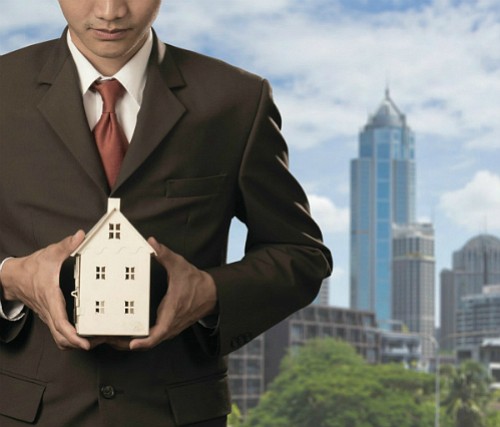 Foreign buyers typically paid $302,290, which was a 9.0 percent increase from the median sales price in the 2016 survey ($277,380) and above the sales price of all existing homes sold during the same period ($235,792). Approximately10 percent of foreign buyers paid over $1 million, and 44 percent of transactions were allcash purchases (50 percent in 2016).
Buyers from China exceeded all countries by dollar volume of sales at $31.7 billion, which was up from last year's survey ($27.3 billion) and topped 2015 ($28.6 billion) as the new survey high. Chinese buyers also purchased the most housing units for the third consecutive year (40,572; up from 29,195 in 2016).
Rounding out the top five, the sales dollar volume from buyers in Canada ($19.0 billion), the United Kingdom ($9.5 billion), Mexico ($9.3 billion) and India ($7.8 billion) all increased from their levels one year ago.
This year's survey once again revealed that foreign buying activity is mostly confined to three states, as Florida (22 percent), California (12 percent) and Texas (12 percent) maintained their position as the top destinations for foreigners, followed by New Jersey and Arizona (each at 4 percent). Florida was the most popular state for Canadian buyers, Chinese buyers mostly chose California, and Texas was the preferred state for Mexican buyers.
Sales to resident foreigners and non-residents have reached new peak.
The upswing in foreign investment came from both recent immigrants and non-resident foreign buyers3 as each increased substantially to new highs. Sales to foreigners residing in the U.S. reached $78.1 billion (up 32 percent from 2016) and non-resident foreign sales spiked to $74.9 billion (up 72 percent from 2016).
"Although non-resident foreign purchases climbed over the past year, it appears much of the activity occurred during the second half of 2016," said Yun. "Realtors in some markets are reporting that the effect of tighter regulations on capital outflows in China and weaker currencies in Canada and the U.K. have somewhat cooled non-resident foreign buyer interest in early 2017."
Looking ahead, Yun believes the gradually expanding U.S. and global economies should keep foreign buyer demand at a robust level. However, it remains to be seen if both the shortage of homes for sale and economic and political headwinds end up curbing sales activity to foreigners.
"Stricter foreign government regulations and the current uncertainty on policy surrounding U.S. immigration and international trade policy could very well lead to a slowdown in foreign investment," said Yun.
NAR's 2017 Profile of International Activity in U.S. Residential Real Estate, conducted April 10 through May 1, surveyed a sample of realtors to measure the share of U.S. residential real estate sales to international clients, and to provide a profile of the origin, destination, and buying preferences of international clients, as well as the challenges and opportunities faced by realtors in serving foreign clients. The survey presents information about transactions with international clients during the 12-month period between April 2016 and March 2017. A total of 5,998 realtors responded to the 2017 survey.
Some of the acceleration in foreign purchases over the past year appears to come from the combination of more affordable property choices in the U.S. and foreigners deciding to buy now knowing that any further weakening of their local currency against the dollar will make buying more expensive in the future.
The 2017 Profile of International Activity in U.S. Residential Real Estate can be ordered by calling 800-874-6500, or online at nar.realtor/prodser. nsf/Research. The report is free to NAR members and accredited media and costs $149.95 for nonmembers
Prev Next
For reprint and licensing requests for this article, CLICK HERE.