Who's Brokering Los Angeles: Steve Clark, Compass
Friday, October 6, 2017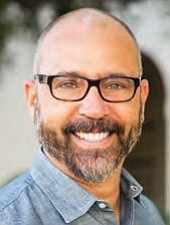 With a total transaction volume over the past 12 months of $42 million with 50 sides, Steve Clark is a significant presence on the residential real estate scene. For Clark (and his Clarkliving team), real estate is a lot more than contracts and transactions. Clark realizes that his team's job is to build a world to which clients want to belong. They've created an aesthetic and a process that combats the normal real estate roadblocks typically parodied, and the whole team is present for each client to make sure everyone is happy. Clark's team varies enough that there's someone there for every type of client—which means there's no urge for any of the Clarkliving agents to be less-than-genuine.
From before clients even seek out a lender or figure out when they should put their houses on the market, Clarkliving has them covered. Clarkliving seamlessly guides clients through the behind-thescenes parts of the process all the way through to decorating their new homes.
For reprint and licensing requests for this article, CLICK HERE.