Mars Food Latest Company to Leave L.A. Orbit
Candy maker's pet industry subsidiaries will remain in Southern California
Friday, October 6, 2017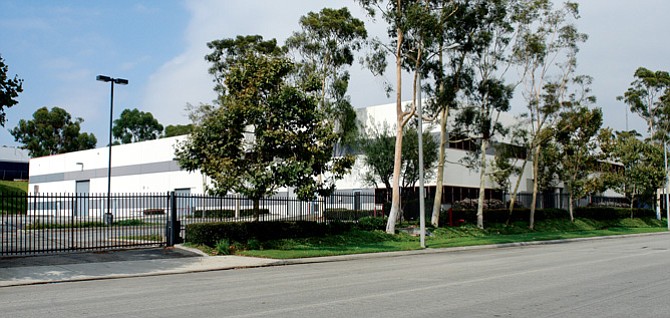 Mars Food is packing its bags for Chicago, becoming the latest major consumer packaged foods giant to leave Los Angeles.
The food-focused subsidiary of McLean, Va.-based candy maker Mars Inc. plans to move its North American headquarters from Compton, taking about 75 jobs with it, according to recent reports.
"This move will enable our long-term growth ambitions by bringing us closer to our factories, our customers and other parts of our business," spokeswoman Caroline Sherman said in an email.
Mars Food joins Nestle USA, the U.S. branch of Swiss conglomerate Nestle S.A., in exiting Los Angeles. Nestle announced earlier this year that it was moving its Glendale headquarters to Washington, D.C., by the end of 2018.
Mars Food, whose products range from M&Ms candies to Uncle Ben's rice to pet food, has its main headquarters in Belgium and employs 2,000, according to the company's website.
The Compton facility has more than 58,000-square-feet of leasable space, which includes office and warehouse, according to CoStar.
Sherman noted that several other California outposts of Mars Inc. will remain in the state, including two Mars Petcare facilities in San Bernardino County that combined employ 195 workers, and the West L.A. headquarters of veterinarian hospital chain VCA Inc.
Mars Inc., which recently reported sales of almost $35 billion, completed its acquisition of VCA last month, taking the company private for about $9.1 billion or $93 per share. VCA generated revenue of more than $743 million for the quarter ended June 30. It ranked No. 15 in this year's Business Journal's list of largest public companies, with a market capitalization of almost $5.5 billion as of June 30, 2016.
The acquisition moves Mars further into the pet industry, which includes its pet food brands Pedigree, Royal Canin and Whiskas. Other candy and consumer packaged food makers, including Nestle, have made similar moves as consumers try to eat healthier while simultaneously spending more on pets.
Whole Foods Hurts Trader Joe's
Monrovia-based Trader Joe's Co. Inc. might be feeling the brunt of Amazon.com Inc.'s recent acquisition of Whole Foods Market Inc., a recent report suggests.
New York-based data firm Thasos Group estimated in a report released last week that Trader Joe's lost 10 percent of its foot traffic to Whole Foods during the week of Aug. 28, when Amazon completed the deal and immediately lowered prices, compared to the week prior.
Trader Joe's, which topped the Business Journal's list of largest private companies in L.A. County with 2015 revenue of $13 billion, lost more traffic than any other grocer considering overall size, according to the report.
Phoenix-based Sprouts Farmers Market was second, with a decline of 8 percent to Whole Foods, according to the report.
Thasos uses real-time location data from customers' cell phones to make its estimates, the company said.
It noted that Trader Joe's average daily defection rate decreased to 6 percent over the five days starting Sept. 11.
Analysts told the Business Journal in July that Trader Joe's, which has more than 400 stores nationally, is well positioned with its strong portfolio of Trader Joe's branded products, but that it lags behind its peers in terms of grocery delivery and online ordering. Still, those analysts had predicted that more mainstream grocers such as Kroger Co. would be the most likely to suffer from Amazon's acquisition of Whole Foods.
The grocery industry put a new focus on e-commerce as analysts predict it to be the next industry disrupted by Amazon, which announced its acquisition of Whole Foods for $13.7 billion in June.
Staff reporter Caroline Anderson can be reached at canderson@labusinessjournal.com or 323-556-8329.
For reprint and licensing requests for this article, CLICK HERE.