Herbalife Closes $600 million Stock Buyback
Friday, October 6, 2017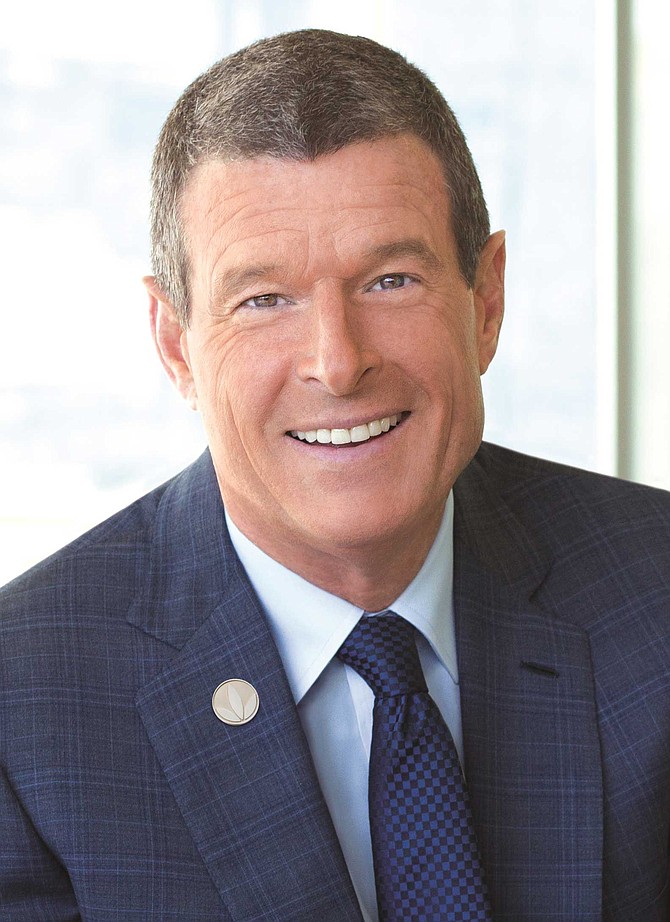 Herbalife Ltd. said Friday it had closed its $600 million stock buyback. The announcement, coupled with the anticipation of further buybacks, sent shares up by 10 percent in early trading.
The downtown-based nutrition company has a market cap of $6.36 billion. It announced the results of a self-tender offer that closed at 5 p.m. Thursday, and by mid-morning Friday its share price had jumped to $74.50 from an open of $67.70. The purchase of roughly 6.7 million common shares represents about 7.2 percent of the company's outstanding shares.
The company had said it would accelerate a $1.5 billion, three-year share buyback program after disclosing in August it had discussed selling the company to an unidentified private investment group.
Timothy Ramey, an analyst for Pivotal Research Group who follows Herbalife Nutrition, attributed the stock price jump to a second buy-back anticipated by investors.
"I don't know what else it could be a result of," Ramey said. "It's unusual that the stock is up – and I suppose it's because of a second buy-back coming up."
Herbalife, whose stock had climbed nearly 41 percent this year before the buyback and 7.6 percent over the past 52 weeks, had funded its share purchase, announced in August, with proceeds from a $1.3 billion loan.
The marketing firm, which has 8,300 employees worldwide, has been subject to a battle between billionaires Carl Icahn, its largest investor, and Bill Ackman, who has repeatedly accused Herbalife of operating a pyramid scheme since he went public five years ago with a $1 billion short bet.
Michael Johnson, who stepped down as chief executive earlier this year to become executive chairman, led the effort to fend off Ackman.
Last month, some Herbalife units were named as defendants in a class-action lawsuit that alleged it violated federal racketeer and corruption statutes, as well as a Florida deceptive and unfair trade practices law, according to Reuters.
The company said the lawsuit, as well as Ackman's claims, were without merit.
Health business reporter Dana Bartholomew can be reached at dbartholomew@labusinessjournal.com. Follow him on Twitter @_DanaBart.
For reprint and licensing requests for this article, CLICK HERE.