Puma Breast Cancer Drug Shows Success in Trial
Tuesday, November 14, 2017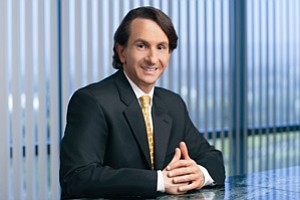 Puma Biotechnology's flagship drug has been shown to reduce the risk of breast cancer, recurring disease or death in women who have taken it five years, according to a new study.
A five-year clinical trial of the West Los Angeles company's Nerlynx cancer drug for early stage HER2-positive breast cancer demonstrated it cut the risk of invasive disease or death by 27 percent, and of duct cancer or death by 29 percent, when taken after the drug Herceptin.

Women who were estrogen-receptor positive were found to have a 40 percent less risk of cancer relapse or death.
Results of the double-blind Phase III trial of the drug, also known as neratinib, were published Monday in the online issue of Lancet Oncology.

Puma Biotech last week reported a third-quarter net loss of $77.2 million ($2.07 a share), compared to a net loss of $65.8 million ($2.02) in the same quarter a year earlier.
Third-quarter revenue at the company, founded by Alan H. Auerbach, was $6.1 million, fueled by initial sales since July of Nerlynx.
Shares of Puma Biotech, which hit a yearly high of $136.90 last week, were trading at $99.65.
Health business reporter Dana Bartholomew can be reached at dbartholomew@labusinessjournal.com. Follow him on Twitter @_DanaBart.
For reprint and licensing requests for this article, CLICK HERE.