Hospital Trims on Quake Concerns
Friday, November 10, 2017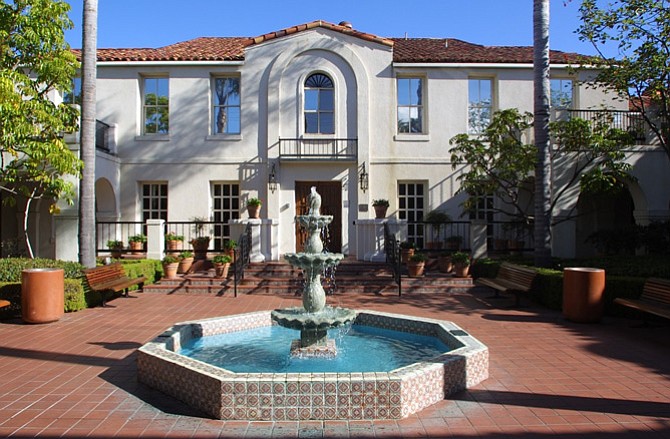 Representatives of Community Medical Center Long Beach said they plan to shutter its emergency room and acute care services within 18 months because the nearly century-old hospital can't meet state earthquake safety standards.
The pending end of emergency and acute services at the 158-bed hospital came about a week after the 157-year-old Pacific Alliance Medical Center in Chinatown said it would shut down on Dec. 11 and lay off more than 600 workers due to an inability to meet seismic standards.
Community Medical Center, one of three Long Beach hospitals owned by MemorialCare Health System of Fountain Valley, announced last week it would phase out its acute care services by mid-2019.
MemorialCare, which had invested $22 million in the hospital at 1720 Termino Ave. since purchasing it in 2011, leases the land and Mission Revival-style building from the city. The state has given the hospital until mid-2019 to have its buildings safe enough to stand during a major quake if it is to administer acute care services.
A recent seismic study found an active earthquake fault beneath the hospital campus, according to hospital executives.
"We will work collaboratively with the city on transition plans," said John Bishop, chief executive of the MemorialCare hospitals in Long Beach, including Long Beach Memorial Medical Center and Miller Children's and Women's Hospital. Its replacement, he added, "can be anything – outpatient center, skilled nursing, behavioral health, anything but acute care."
Long Beach city officials are scheduled to discuss during an executive session what to do with the city's 93-year-old hospital. The hospital employs 400 full-time workers.
"The city of Long Beach is committed to working with Community Medical Center Long Beach and members of the community during this transition to examine the best options for the site and to determine how critical medical services will continue to be provided to the community," the city said in a statement.
Bishop said Long Beach residents will be well-served even without Community Medical Center, which averages 60 to 65 daily emergency room visits, while Long Beach Memorial Medical Center takes in 500. There are seven acute care hospitals within a short distance of the soon-to-be closed site, with more than 1,800 licensed inpatient beds, which have only 56 percent occupancy. On average, those hospitals have 800 beds that are vacant and available, according to MemorialCare.
– Dana Bartholomew
For reprint and licensing requests for this article, CLICK HERE.