Children's Hospital to Lead Immunotherapy Study
Monday, November 6, 2017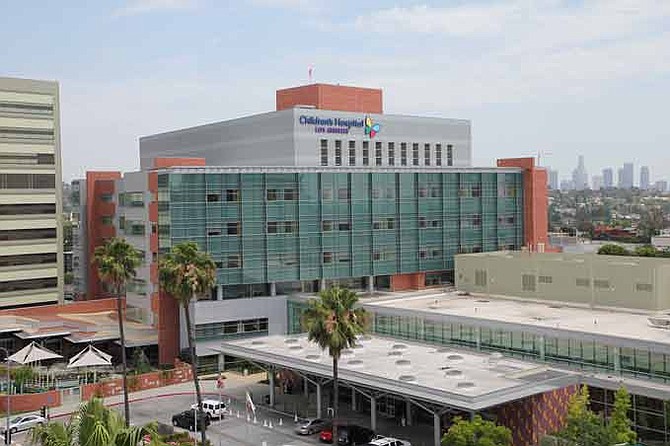 Researchers at Children's Hospital Los Angeles will lead a $4.8 million study to engineer T-cells to battle toxic viruses in children, hospital officials announced Monday.
To conduct the cell therapy study, the California Institute of Regenerative Medicine awarded a $4.8 million grant to both the East Hollywood children's hospital and the Children's National Health System in Washington, D.C.
Scientists will test the T-cell therapy to fight viral infections in children with severe immune deficiencies in what may be the largest multi-center pediatric clinical trial to date.
The therapy takes immune cells removed from healthy donors and re-engineers them to fight potentially toxic Epstein-Barr virus, cytomegalovirus and adenovirus, whose infection can lead to severe organ damage or death.

The T-cells engineered to attack such viruses are then infused into children with weakened immune systems. Previous studies have shown the cell therapy to be effective in bolstering a body's immunity after a bone marrow transplant, according to Children's Hospital.
"When patients have severe inherited immune deficiencies or are intensely immune suppressed after a bone marrow transplant, standard antiviral medications are sometimes not enough," Dr. Michael Pulsipher, of the hospital's Children's Center for Cancer and Blood Diseases, who will share in the study grant, said in a statement.
The clinical trial, to be run from the hospital's Pediatric Blood and Marrow Transplant Consortium Operations Center, is expected to include children from at least 30 medical centers across the U.S.
The re-engineered cells will be manufactured by the Program for Cell Enhancement and Technologies for Immunotherapy at the Children's National Health System.
Health business reporter Dana Bartholomew can be reached at dbartholomew@labusinessjournal.com. Follow him on Twitter @_DanaBart.
For reprint and licensing requests for this article, CLICK HERE.