West Hollywood's Simply Inc. Acquired by Nylon Media
Wednesday, May 24, 2017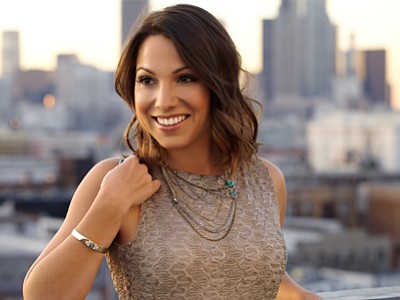 Simply Inc., a fashion, beauty, and social media influencers event and branding company, has been acquired by Nylon Media Inc. for an undisclosed amount.
The West Hollywood company, which was founded by Sarah Boyd in 2012, operates Simply Stylist, a fashion and beauty conferences planner. Boyd's background in fashion PR led her to launch the company.
"I started Simply Stylist to help connect people in the field by throwing events," she said Wednesday.
Her company connects consumers with stylists, bloggers, editors, influencers with potential employers, companies, and brands.
Boyd declined to provide revenue numbers and terms of the acquisition. Four employees who work at Simply Stylist are expected to continue their employment under Nylon, she said. The company will operate as Simply.
The conferences the company throws occur three to four times a year start with packages ranging from $250 to $500 per person. The company also partners with shopping malls to provide workshops once a month. In 2014, it launched Simply Digital Network, created to include talent management for celebrity bloggers and digital influencer campaigns for brands.
New York-based Nylon, a multimedia company also in the fashion, beauty, music, and pop culture space, said the acquisition will help build and extend its talent roster, conference and video content.
"I'm extremely excited by the recent acquisition of Simply to round out the Nylon Media Inc. portfolio," Jamie Elden, president of Nylon, said in a statement. "The addition adds a layer to the business, which will enable us to connect and engage at a much deeper level with our consumers, brands, and leading talent in the industry."
Manufacturing and trade reporter Shwanika Narayan can be reached at snarayan@labusinessjournal.com. Follow her on Twitter @shwanika.
For reprint and licensing requests for this article, CLICK HERE.