Soon-Shiong Out as Vice Chair of L.A. Times Parent
Friday, March 17, 2017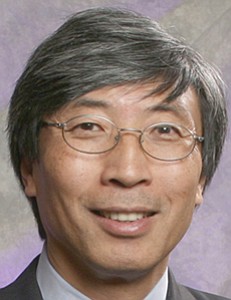 Los Angeles Times parent company tronc Inc. is reportedly forcing out its vice chairman and second-largest shareholder, L.A. biotech billionaire Patrick Soon-Shiong.
The company said in a Securities and Exchange Commission filing that the board had voted to reduce its size to seven directors from nine and that Soon-Shiong would not be among the nominees. Board members will be elected at tronc's annual shareholders meeting scheduled for April 18.
"Two of our current directors, Dr. Soon-Shiong and Mr. (Donald) Tang, will not stand for reelection at the annual meeting … There are no vacancies on the board," the filing states.
The development follows Soon-Shiong's decision to increase his stake in tronc earlier this month, agreeing to purchase 950,000 additional shares from a partnership controlled by Oaktree Capital Management, tronc's third-largest shareholder.
The filing also stated that a term sheet signed last year between tronc and Soon-Shiong's NantWorks, in which the publisher would receive access to NantWorks patents and studio space in exchange for about 333,000 tronc shares and future royalties, had not been finalized.
"Presently, there is no agreement on definitive documentation and there can be no assurance that an agreement on binding, definitive documentation will be reached, that the transactions contemplated by the term sheet will be consummated," the filing reads.
The news was first reported by Crain's Chicago Business.
Contact media and entertainment reporter Diane Haithman at dhaithman@labusinessjournal.com. Follow her on Twitter @dhaithman for the latest in L.A. business news.
Staff Reporter Omar Shamout contributed to this report.
For reprint and licensing requests for this article, CLICK HERE.