Spanish Broadcasting System's Century City Office Fetches $14.7 Million
Tuesday, June 20, 2017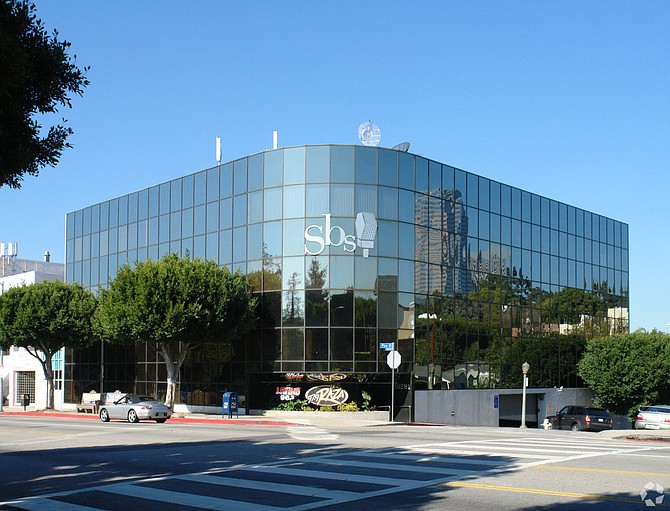 Miami-based Spanish Broadcasting System Inc. has sold its Century City office building in a fast-tracked deal that the buyer said was brought about by financial pressures.
The four-story, 33,000-square-foot building at 10281 W. Pico Blvd. was sold for $14.7 million, or $445 a square foot, to Harbor Associates and Stockbridge Capital Group, Harbor Principal Paul Miszkowicz said Tuesday. The transaction closed on June 9 after 25 days – about twice as fast as Harbor's typical time frame, he said.
Spanish Broadcasting System reported a $10.8 million loss in the first quarter, following two years of losses that totaled $43 million, according to the company's Securities and Exchange Commission filings.
"The benefit for the seller is they got their money quickly. The benefit for us is we think we got the project for a pretty attractive price," Miszkowicz said.
Spanish Broadcasting System did not immediately respond to a request for comment.
Newmark Knight Frank's Kevin Shannon, Rob Hannan, Ken White and Brad Feld represented Spanish Broadcasting System in the deal. The broadcaster, which owns radio station KLAX-FM (97.9), known as "La Raza," purchased the building in 1994 for about $2.2 million, or roughly $71 a square foot.
Local office values have risen dramatically since then. The Class A Eighteen Eighty Eight Building on Century Park East was sold in 2013 for $305 million, or $605 a square foot, according to CoStar. A four-story, Class B office building at 1940 Century Park East sold in 2014 for $23 million, or $493 a square foot.
Spanish Broadcasting System sought buyers earlier this year, but despite interest from a couple of dozen companies in the market for office space, failed to lock down a deal, Miszkowicz said. Meanwhile, the broadcaster's financial situation worsened, and it began targeting buyers that could move quickly, he said.
"The pricing was probably a 40 percent discount to what they were trying to get from owner-users to purchase the project," Miszkowicz said.
Spanish Broadcasting System occupies the full building and plans to lease back its space for six months, he said. Harbor, based in Long Beach, will then begin a substantial renovation of the property, which was built in 1981 as the Los Angeles Rams headquarters. Harbor will likely set rents on par with average high-rise rates in Century City, Miszkowicz said, banking on tenant demand for low-rise buildings with easy access.

Stockbridge, based in San Francisco, previously partnered with Harbor to purchase an office complex in Tustin. Attorney Andrew Kirsh of Century City-based Sklar Kirsh advised the buyers on the transaction, and RRA Capital in Phoenix provided the financing.
Real estate reporter Daina Beth Solomon can be reached at dsolomon@labusinessjournal.com. Follow her on Twitter @dainabethcita for the latest in L.A. real estate news.
For reprint and licensing requests for this article, CLICK HERE.