Inglewood OKs Arena Talks
SPORTS: Clippers owner Steve Ballmer eyes new venue for team by 2024.
Friday, June 16, 2017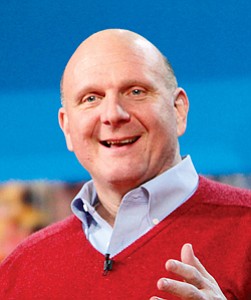 The Inglewood City Council unanimously approved an exclusive negotiation agreement with the Los Angeles Clippers for a National Basketball Association arena in the city.
The agreement gives the team a three-year window to secure funding for a venue and complete an environmental review, according to public records. It includes a nonrefundable $1.5 million deposit. There is also a provision for a six-month extension.
The site is bordered by Century Boulevard to the north, Prairie Avenue to the west, 104th Street to the south and Yukon Avenue to the east. It sits directly south of the National Football League stadium under construction that will open in 2020 and be home to the Los Angeles Rams and Chargers.
The city negotiated the agreement to build the 18,000- to 20,000-seat arena with Bellevue, Wash.-based Murphy's Bowl, a Delaware entity formed in January, which is controlled by Clippers owner Steve Ballmer. The city and its successor agency own about 22 acres on the proposed site. Private entities own the remaining parcels.
The deal was immediately criticized by Madison Square Garden Co., which operates the Forum. The proposed arena poses direct competition to the concert venue, which sits directly north of the football stadium site. It originally opened 50 years ago, and reopened in 2014 after a $100 million renovation. The company issued a statement that referred to the agreement as "backroom dealings" by the city.
Latham & Watkins land-use attorney George Mihlsten sent a letter to the city on behalf of the company objecting to the agreement and project.
The Clippers' lease with downtown's Staples Center expires in 2024. The franchise would still have the right to negotiate with other cities during the agreement's three-year window, but Inglewood would not be able to sell the land to another party.
The team also announced last week that Jerry West had been hired as an adviser. West, 79, has spent the past six years working with current NBA champion Golden State Warriors.
Should the deal fall through, Ballmer might have options outside of the area. Many cities have shown interest in relocation or expansion NBA franchises including Anaheim; Seattle; Las Vegas; Kansas City, Mo.; and Louisville, Ken.
For reprint and licensing requests for this article, CLICK HERE.