IOC Set to Award 2024 and 2028 Summer Games to Paris and Los Angeles
Friday, June 9, 2017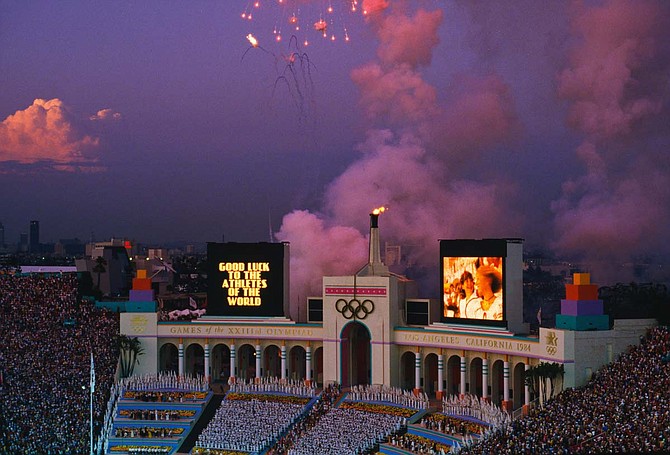 The executive board of the International Olympic Committee on Friday announced its intent to award the 2024 and 2028 Summer Olympic Games to Paris and Los Angeles, all but guaranteeing Los Angeles will host the Games in 11 years.
The long-expected recommendation to make a simultaneous award of two Summer Games to the two finalist candidate cities was announced at the conclusion of the IOC's board meeting in Lausanne, Switzerland. The decision is expected to be formalized at a special meeting next month in Lausanne.
While the IOC board did not recommend which city will get the Summer Games in which year, Paris officials have repeatedly said their will not be willing to host the Games in 2028, while Los Angeles Mayor Eric Garcetti has said his city would be willing to do so. So, barring further unexpected developments, Los Angeles will be awarded the 2028 Summer Games.
"The situation of these candidature for 2024, having two such great cities and such great countries, having two candidatures which are really enthusiastic and really promoting the Olympic Games and Olympic Spirit in a great way - this represents a golden opportunity for the Olympic Games and the IOC," IOC President Thomas Bach said in a statement released at a press conference after the Lausanne meeting.
After the announcement, L.A's Olympic bid committee released a joint statement from Garcetti and committee president Casey Wasserman.
"We welcome the IOC Executive Board's decision to recognize two excellent bids from two of the world's greatest cities," Garcetti and Wasserman said in the statement. "With no new permanent venues to build and unwavering public support, Los Angeles is an eternal Olympic city and ideal partner for the IOC."
L.A.'s $5.3 billion bid, which relies heavily on private funding, requires the construction of only one temporary venue for rowing events; bid committee officials last year ditched a $1 billion-plus plan to build a new Olympic Village and instead use existing dormitories and housing around the UCLA campus.
L.A.'s reliance on existing venues and its comparatively slimmed down budget - previous Olympic Games have run up tabs into the tens of billions of dollars - has made it an especially attractive bid as other cities and countries have shied away because of the costs. IOC officials have said they intend to revamp the bidding process to focus more on delivering cost-effective Games.
The Wall Street Journal last month reported that in exchange for agreeing to wait until 2028, the IOC would give Los Angeles funding for youth sports programs and some financial assistance to defray the costs of maintaining an Olympic host committee for an additional four years.
Public policy and energy reporter Howard Fine can be reached at hfine@labusinessjournal.com. Follow him on Twitter @howardafine.
For reprint and licensing requests for this article, CLICK HERE.