June Imports Surge at L.A., Long Beach Ports
Monday, July 17, 2017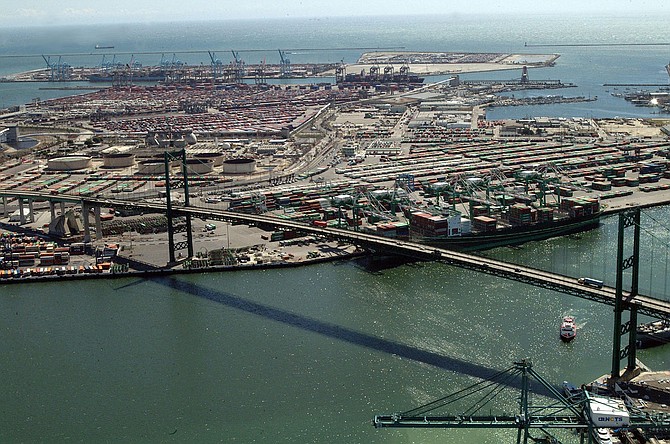 The ports of Los Angeles and Long Beach each reported they had their second-highest June cargo numbers, as L.A. hit a record volume in its last fiscal year.
At the Port of Los Angeles, June volumes increased 8.1 percent to 731,032 cargo containers, known as 20-foot-equivalents units or TEUs, from the same month last year. Long Beach's cargo climbed 9.2 percent in June compared to a year earlier, to 658,727 TEUs.
The growth helped Los Angeles set a new annual record for cargo movement in the fiscal year ended June 30, officials said, at 9.2 million TEUs. Port officials said that efficiency in cargo flow resulted in the new annual record.
For the monthly year-to-year comparison, L.A.'s June imports increased 4.7 percent to 372,272 TEUs and exports rose 3.5 percent to 145,527 TEUs. So far in the 2017 calendar year through June 30, cargo volumes were almost 4.5 million TEUs, an increase of 8.4 percent compared to the same period in 2016.
At the Port of Long Beach, June imports grew 7 percent to 335,328 TEUs and exports declined 7.7 percent to 118,304 containers, port officials said.
Together the San Pedro ports are the nation's first- and second-busiest ports, accounting for $450 billion in annual trade.
Manufacturing and trade reporter Shwanika Narayan can be reached at snarayan@labusinessjournal.com. Follow her on Twitter @shwanika.
For reprint and licensing requests for this article, CLICK HERE.