City Council Votes Against Cultural Monument Status for Bob Hope Estate
Tuesday, February 28, 2017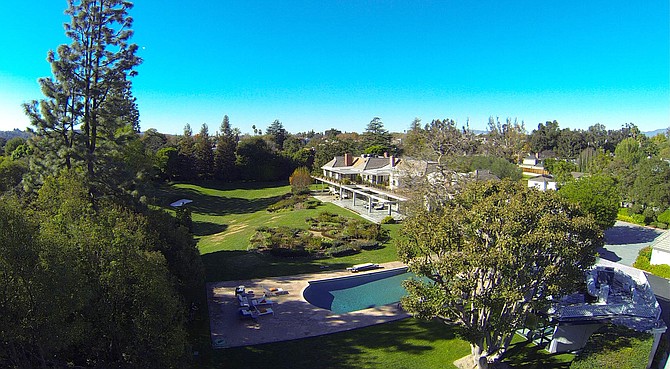 The battle that pitted the family of legendary entertainer Bob Hope against a Los Angeles City Councilman has come to a close.
On Tuesday, the City Council voted in line with the Hope family, to deny cultural monument status to the Hope estate in Toluca Lake due to a potential devaluation of the property.
Two voted to deny monument status, while eight voted in favor of landmarking the 14,000-plus-square-feet property at 10350 W. Moorpark Street, where the Hope family lived for 60 years. Ten votes were needed to approve cultural monument status, which limits alterations that can be made to a property.
Leading the opposition was Councilman David Ryu, who recommended that the exterior of the main house and two of the five-acre parcels surrounding the estate be deemed historic.
"This property is a significant piece of Hollywood history that should be protected," Ryu said after the vote. "While I am disappointed in today's council vote, I am determined to continue our work in preserving our city's historic cultural resources for future generations to enjoy."
Ryu nominated the property as a cultural monument in September. The Los Angeles Planning Commission initially supported the nomination, but the Los Angeles Cultural Heritage Commission voted against granting monument status when presented with opposing arguments from the Hope family.
Bob and Dolores Hope's daughter Linda Hope argued that cultural monument status would devalue the property against her late father's wishes.
"I know he would be disappointed if we couldn't sell this site for maximum value in order to further fund our foundation," she told the Cultural Heritage Commission in November.
Hope went on to say the property had been on sale for years, and the council's nomination had a negative impact on the process.
For reprint and licensing requests for this article, CLICK HERE.