Toymaker Aims to Make Play for Chinese Market
MANUFACTURING: Mattel partners with Alibaba with eye on forming media tie-ins.
Friday, February 24, 2017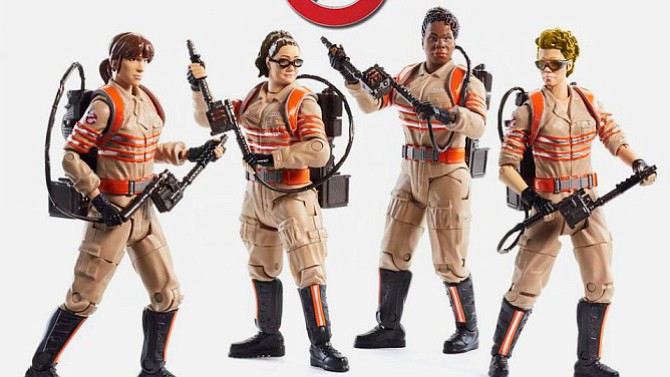 In a move that appears to follow in the footsteps of rival toymakers Lego Group and Hasbro Inc., El Segundo's Mattel Inc. partnered on Feb. 14 with Chinese e-retailer Alibaba Group to develop content centered on Mattel brands for Chinese consumers.
The partnership echoes the media-toy strategies of Lego and Hasbro, which have pushed films in China such as "The Lego Movie" and the "Transformers" franchise, respectively. Alibaba moved into the media industry with the launch of film studio Alibaba Pictures in 2014.
The maker of brands such as American Girl, Barbie, Fisher-Price, and Hot Wheels, Mattel has sold products in China since 1999 and has had an e-commerce presence in the country since 2011 by making its toys available via Alibaba's Tmall.com.
For its part, Alibaba owns several e-tail websites and is often described as the Amazon.com of China. The company claims to have more than 440 million customers across its websites.
While it was not announced what Mattel toys would be developed into media properties, the move could eventually boost the company's brand in China and drive sales for physical toys, said Steph Wissink, managing director at Piper Jaffray & Co. in Minneapolis.
"If you look at China box-office figures, there is clearly an appetite for global theatrical content," she said. "The Chinese market is now becoming more conditioned to consume content. The consumer then is naturally biased for content-oriented products."
Marketing more to Chinese consumers, as well as consumers in other international markets, could help Mattel boost its revenue, Wissink said.
"International markets represent about half of their business today, but it certainly could become larger over time," she said.
Mattel's stock has fallen nearly 7 percent since the beginning of the year, partly due to weaker-than-expected holiday sales. It closed at $25.77 a share on Feb. 22.
In addition to announcing a nascent content development deal, Mattel agreed to develop toys for Chinese consumers using Alibaba's artificial intelligence lab. The companies plan to begin product development immediately, with toys available in mid-2017. Alibaba will also use its data on the Chinese market to help Mattel reach consumers.
The companies are targeting what is seen as a growing market for education-focused toys in China, where parents increasingly see early childhood learning as an important steppingstone in their children's overall education.
"Play has a tremendous impact on a child's cognitive, social, and emotional growth," Margo Georgiadis, Mattel's chief executive, said in a statement. "The multibillion-dollar toy category in China is highly fragmented, with tremendous potential for growth."
Crowd Boost
Equity crowdfunding may be off to a slow start, but the fundraising platform StartEngine thinks it has a way to jump start the industry.
One of the biggest problems is that many companies interested in crowdfunding have found the process too daunting, said Kinsey Cronin, StartEngine's director of business development.
"Unlike the traditional process of (raising capital), the new process (of crowdfunding) doesn't haven't a section in the library on how to do it," she said. "We realized the place for entrepreneurs to get the latest information and inspiration was to come and work with us and the experts that do this every day."
StartEngine planned to gather a small team of lawyers, accountants, marketers, and copywriters to handhold a group of people from 20 companies through the crowdfunding process during a one-day workshop at the company's West Hollywood headquarters on Feb. 27. The event is scheduled to start at 8 a.m., and before the end of the day a significant number of companies should file with the Securities and Exchange Commission to offer shares to investors, said Cronin.
The companies will be helped to raise as much as $100,000 under Title III of the Jumpstart Our Business Startups Act. Lawyers and accountants will help participants file paperwork with the Securities and Exchange Commission, while a group of marketers and copywriters will help companies advertise their offering to potential shareholders.
There were no fees for companies to participate and most of the service providers were working for free with the hope that by helping companies raise seed capital they could win their business down the road when they need to raise larger rounds, said Cronin.
"This is going to be a true boot-camp workshop. It's definitely going to be self-driven," she said, adding that crowdfunding is more feasible than most people realize. "Anybody can raise capital for their company, if they have a great idea."
Staff Reporter Garrett Reim can be reached at greim@labusinessjournal.com or (323) 549-5225, ext. 232.
For reprint and licensing requests for this article, CLICK HERE.