MedMen Buys New York Medical Marijuana Company Bloomfield Industries
Thursday, February 2, 2017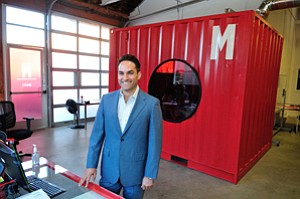 Cannabis management company MedMen is betting on the growth of the medical marijuana market in New York. The Culver City-based company announced Thursday that it acquired financially distressed Bloomfield Industries Inc., one of five organizations licensed to grow and distribute medical marijuana in the state of New York. Terms of the deal were not disclosed.
"Theoretically one of the licenses would give you access to one fifth of the medical marijuana market in New York," said MedMen spokesman Daniel Yi.
The firm said demand is still relatively small in New York's tightly regulated medical marijuana industry, but has a lot of growth potential.
"Ultimately, we decided to deploy a tremendous amount of capital and other resources into Bloomfield because we believe wholeheartedly in the future of New York's medical marijuana program," said Adam Bierman, MedMen co-founder and chief executive, in a press release.
MedMen provides operational management for state-compliant, fully licensed businesses that grow, process, or sell marijuana. It began as a chain of dispensaries in Los Angeles in 2010 but closed its stores and pivoted to offering management services such as hiring and training employees and handling inventory in 2013.
MedMen purchased Bloomfield Industries with the $100 million private equity fund it opened in June to invest in often distressed properties that it can streamline and turn around.

"In this case we saw a distressed asset that could be performing better," Yi said. "We felt we had the expertise to turn the operations around."
With an infusion of capital, Bloomfield Industries is expected to open a new medical marijuana pharmacy in Manhattan, to add to its three pharmacies in Syracuse, Buffalo and Lake Success. It has also opened a cultivation and production facility in Utica, New York.
In California, MedMen operates a medical marijuana dispensary in West Hollywood as well as a dispensary and indoor cultivation facilities in Sun Valley, Los Angeles.
For reprint and licensing requests for this article, CLICK HERE.