Production Company Buys Into Westlake
Friday, December 29, 2017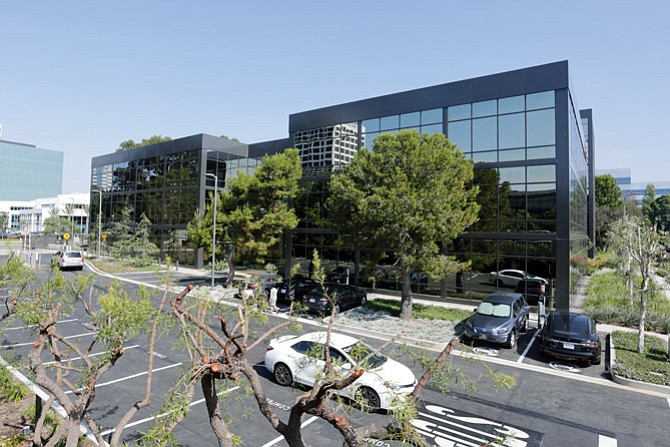 Downtown Los Angeles-based real estate firm Charles Dunn Co. recently announced the $4.6 million sale of a two-building office property in Westlake totaling 13,866 square feet.
Hollywood-based production company Rideback Ranch bought the property at 1670-1680 Beverly Blvd. and plans a major renovation to expand into a creative entertainment and production campus. Rideback bought the adjacent 21,000-square-foot building at 1660 Beverly Blvd. about a year ago, and has a renovation underway there.
Assembling the three-building campus is significant as it will be the first entertainment production campus in the Westlake submarket, said Charles Dunn Senior Managing Director John Anthony, who along with Senior Director Chris Steck and Associate Chris Giordano brokered the deal on behalf of the seller, Roscoe Associates. Rideback was represented by Sherman Oaks-based LS Capital.
Angels Rising
The Los Angeles City Council unanimously agreed Dec. 13 to enter into exclusive negotiations with Angels Landing Partners, a joint partnership of New York-based Peebles Corp., San Francisco-based MacFarlane Partners and Los Angeles-based Claridge Properties, to develop the 2.24-acre Angels Landing site at the base of Bunker Hill in Downtown Los Angeles.
Angels Landing Partners proposes a $1.2 billion mixed-use project that would redevelop the Angels Knoll hillside park area next to the Angels Flight tiny railroad at Fourth and Hill streets.
The vision includes two, 400-unit apartment towers, 250 condominiums, two hotels totaling 500 rooms, 50,000 square feet of restaurant and retail space and a K-5 charter school to be operated by the Los Angeles Academy of Arts and Enterprise, according to Don Peebles, chief executive of Peebles. Open space elements would include a 13,700-square-foot Hill Street Plaza and a 25,400-square-foot Angels Terrace.
"Our goal is to build a transformative building – one that is going to further enhance the L.A. skyline and raise the bar in terms of a mixed-use development in Downtown Los Angeles," Peebles said.
Councilmember José Huizar, who represents downtown, got the ball rolling on the city's end by introducing a motion to invite developers to submit proposals to buy and develop the site from the former Los Angeles Community Redevelopment Agency. Ten qualified parties submitted ideas and Angels Landing's proposal was selected.
City leaders expect the project will change the demographics of the surrounding area and bring in new educational opportunities and amenities.
Peebles said at least 5 percent of the apartment units would be affordable and the team has committed to hiring 25 percent women and minority-owned businesses for the project work. He hopes to have the project entitled by mid-2019, break ground by early 2021 and delivered in 2024.
Quality Creative
New York–based Deutsche Asset & Wealth Management has acquired Campus 2100 in El Segundo for $117 million, or about $574 per square foot, according to CoStar Group Inc.
The 94 percent-occupied Class A creative office campus at 2100 E. Grand Ave. is composed of three buildings totaling nearly 204,000 square feet, according to New York-based firm Newmark Knight Frank, which brokered the sale on behalf of the sellers, joint-venture partner Rockwood Capital of New York and Marshall Property and Development of Newport Beach. The transaction represents the second highest per-square-foot office sale in El Segundo, according to Newmark.
NKF Capital Markets West Coast President Kevin Shannon, Executive Managing Director Ken White, Senior Managing Director Rob Hannan, and Managing Directors Michael Moll and Laura Stumm represented the sellers.
Staff reporter Neil Nisperos can be reached at nnisperos@labusinessjournal.com or (323) 556-8337.
For reprint and licensing requests for this article, CLICK HERE.