STYLE | Incubation Station: Mike Jones | Science Inc.
Friday, December 29, 2017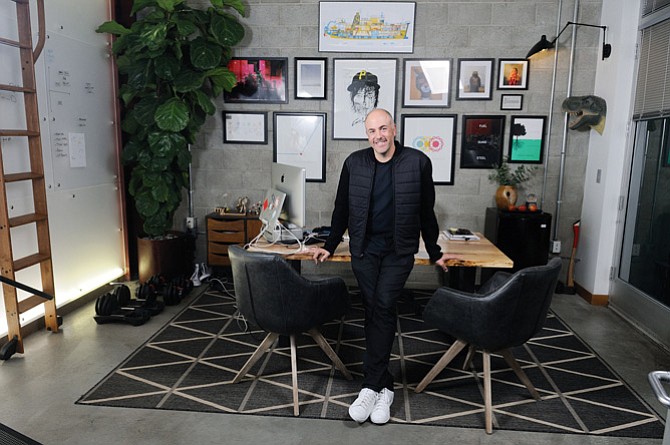 The writing is on the wall for Mike Jones, co-founder and chief executive of Science Inc., a technology and startup studio that creates, invests, acquires and scales digital businesses.
The company name comes from the founding team's belief that there is more science than art to scaling a business.
"In practical terms, that means people with ideas and dreams come in here and talk to us about those dreams, we partner with them and provide them with labor expertise and capital, and if we're lucky they go off and build their companies," Jones said in a recent high-energy conversation at the company's Santa Monica offices.
And what better place to capture dreams than expanses of frosted glass whiteboard panels? Whiteboards exist on walls in various conference rooms, and cover an entire wall in Jones' private office, requiring a rolling ladder to reach to the top.
Apparently strategic doodling is working for Science, founded in 2011. Among the company's most prominent successes is its 2012 decision to invest $100,000 in Dollar Shave Club, backing co-founders Mike Dubin and Mark Levine in their innovative razor home delivery company. Dollar Shave Club sold to Unilever in 2016, for $1 billion.

The company has invested in more than 70 companies, including DogVacay, HelloSociety, and FameBit and Mammoth. Science also launched Science Blockchain, a new blockchain-focused incubator.
Jones said the larger office space is in constant flux as digital startups move in and out of residence, collaborating with each other as well as the Science team.
"The key for us is having a flexible space for the different teams that are building their companies," Jones said. "At a point when they need their own culture and their own space, they will move out and a new team will come in."
Jones said he spends most of his day in his own office, with groups of entrepreneurs coming in to pitch their ideas in half-hour sessions. That requires plenty of extra chairs, as well as toys and gadgets to de-fuse the tension.
"People like to have things in my office to play with while they're talking," he explained.

High ceilings and a balcony prevent a relatively small footprint from feeling cramped.
"For me, I need a large space to be creative with my concepts, which is why I love giant whiteboards to show my ideas visually," Jones said.

What represents the perfect pitch for Science Inc.?
"The people I'm a looking for are founding teams that are building businesses in the space we have expertise in, so I can believe that we can really add something to their journey, not just capital," Jones said.
"What I see every day is talented individuals moving to Los Angeles for careers in technology," Jones added. "I see a wide diversity of founders, a whole series of ethnicities and genders, which I think is exciting. And I see a willingness to raise capital here, for investors to support them on their journeys."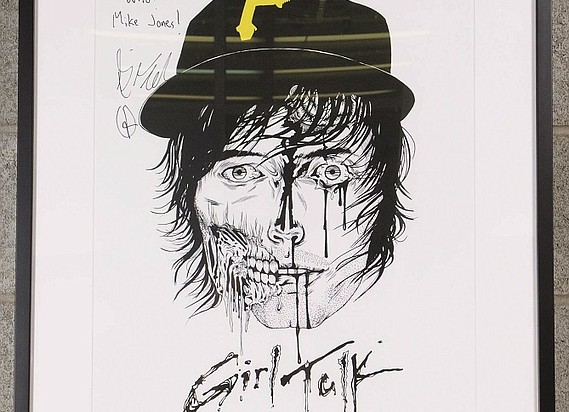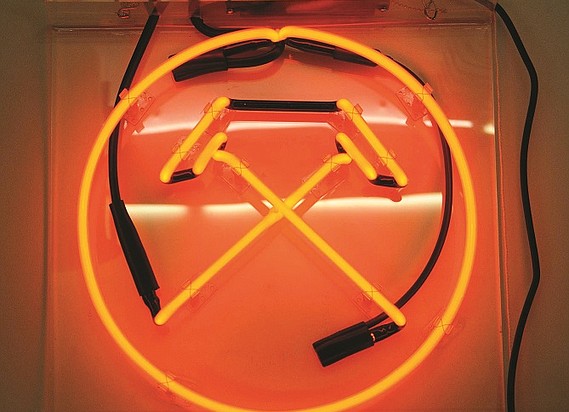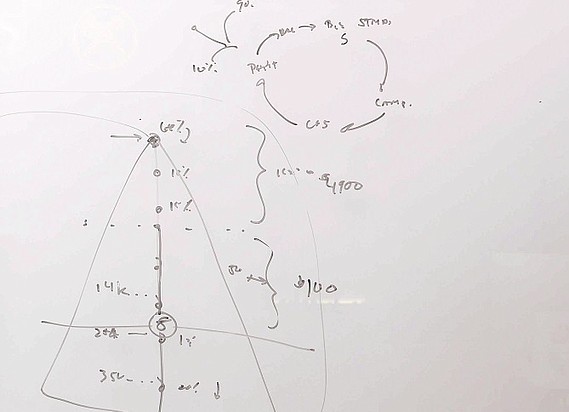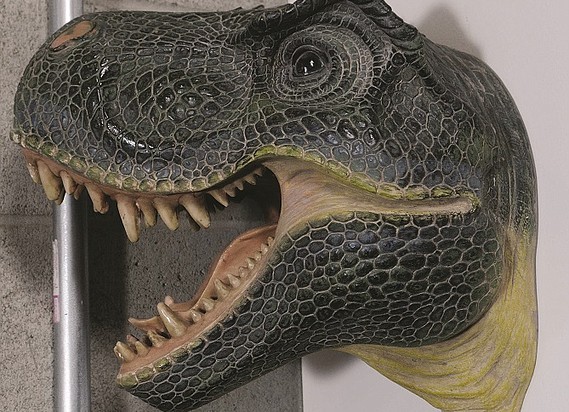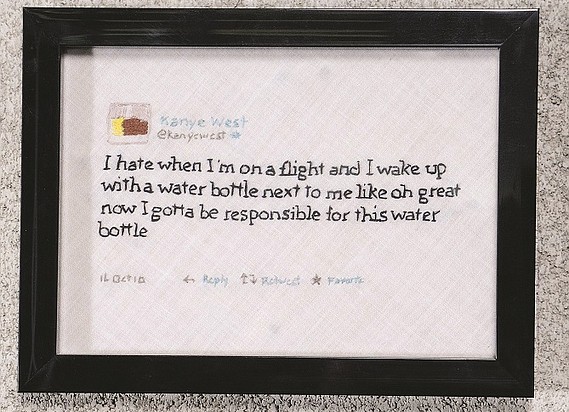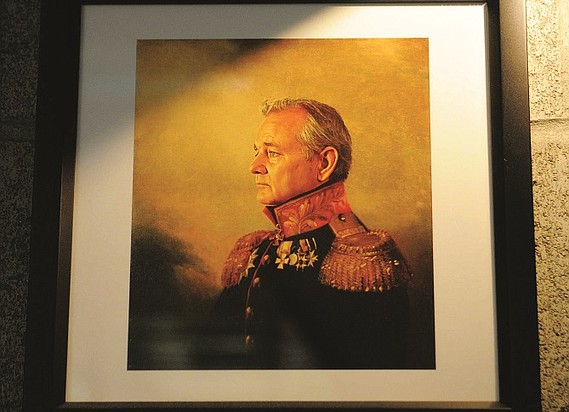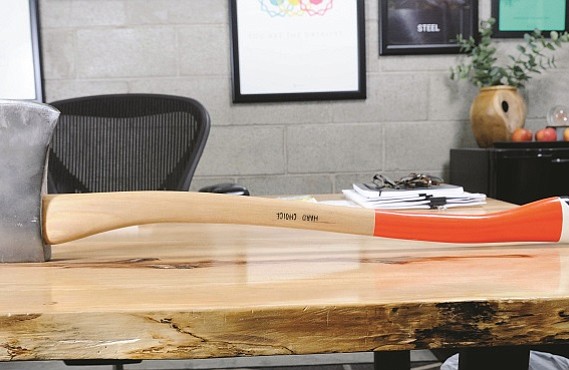 Media and entertainment reporter Diane Haithman can be reached at dhaithman@labusinessjournal.com. Follow her on Twitter @dhaithman.
For reprint and licensing requests for this article, CLICK HERE.