Developers Bank on Game Within a Game
Friday, December 29, 2017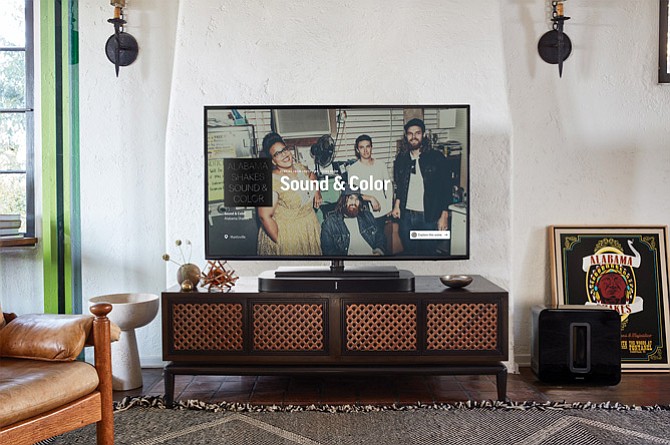 Jonathan Zweig has a new twist on an old marketing tactic: the product sample.
His startup, AppOnboard Inc. of Santa Monica, developed a bit of software that allows developers to advertise samples of their mobile video games within sections of other company's mobile games.
The idea is that consumers will choose to try samples of an advertised video game in order to earn rewards such as virtual currency for the game that they are already playing. AppOnboard's strategy replaces the prevailing reward system, where players have to watch advertisements or pay cash to earn in-game bonuses.
Offering video game samples to individuals who are already playing a video game could make it easier for developers to acquire high-quality users – that is, users who play for long periods of time and are inclined to purchase virtual goods, said Zweig.
"The basic idea is we created a platform where people can experience apps before they download them," he said. "The most popular apps are over a gigabit or two gigabits in size, which is really a massive file and a lot for a user to commit to."
AppOnboard boasts that clients who use its software to create samples of games see on average a 99.2 percent increase in installation rates – and a five-fold hike in the life-time value of users – compared with mobile display ad networks.
Zweig, who co-founded video advertising platform AdColony and sold it in 2014 for $350 million to Oslo, Norway-based browser developer Opera Software, said in-game demos are the latest evolution of mobile advertising, which has progressed from tiny banner ads, full-screen interstitial ads and video ads.
Video game samples offer publishers higher advertising prices, he said.
"We are averaging about 200 percent higher (than average video ad rates)," said Zweig.
He declined to cite specific rates and his company's specific cut of advertising with clients, but added: "They usually get the lion's share, above 50 percent."
AppOnboard also helps along the game development process by providing its game developers with data on how their demos are played, information that could be used to improve a user's experience.
"We are tracking all the user interactions within the demo, such as taps, swipes pushes, presses – any kind of interaction on the screen, when it happens and where it happens," he said. "And, we provide that information in aggregate as a chronological heat map."
Analyzing user-app interaction is a good way to product-test games before spending money to pay developers to build and launch a full-fledged game in the app store, he added.
Cultural Context
TunesMap thinks there is more to listening to music than just sound.
The Pacific Palisades startup launched a beta app in mid-December that works with Apple Inc.'s Apple TV and Sonos' smart speakers to display content on a TV related to songs and artists being played, such as music videos, photographs, articles and merchandise.
"It is a natural visual accompaniment to your music listening experience," said Max Fryer, product manager with the startup. "What we are looking to do with them is unearth their archival content, particularly boxsets, merchandise, album art, and liner notes."
TunesMap has raised more than $5 million, has 15 full time employees and was founded in 2008. It generates revenue from affiliate partnerships with Amazon.com and Apple iTunes when it directs users to buy books or related films, Fryer said, but did not disclose the company's revenue figures. He said it is exploring other revenue streams including partnerships with record labels to sell items related to catalog content.
Closer to Flight
Airborne Wireless Network of Simi Valley hired GE Aviation in December to support its efforts to build an airliner-based broadband network.
Airborne Wireless Network is testing a system to install broadband transmitters in the bellies of commercial airliners. The system would bounce internet broadband from ground stations to aircraft in flight, among those planes, and then back to internet users in remote areas that often lack coverage. Airborne Wireless would act as a wholesaler, auctioning off bandwidth to everyone from internet service providers to in-flight entertainment companies.
The company had a successful proof of concept test using two Boeing 767s and a temporary ground station in May.
Staff Reporter Garrett Reim can be reached at greim@labusinessjournal.com or (323) 556-8332.
For reprint and licensing requests for this article, CLICK HERE.