Canter's Deli Co-Owner Dead at 58
Obituary
Wednesday, December 27, 2017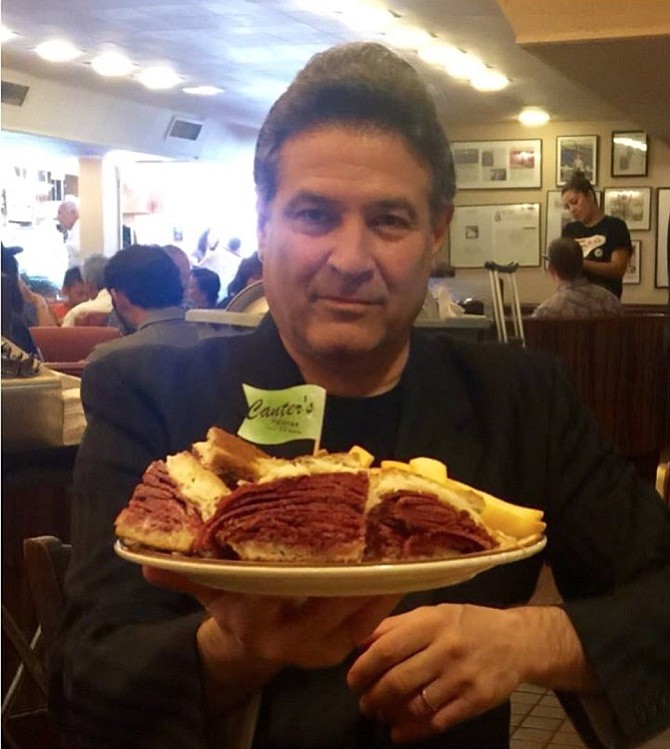 Gary Canter, co-owner and grandson of the founder of famed Fairfax eatery Canter's Deli, died late Tuesday at age 58, according to statements from the restaurant and family released Wednesday on Twitter and Facebook.
"Last night, Gary Canter passed away," the Twitter statement said. "We are deeply saddened and shocked by his sudden death. Gary lit up whatever room he walked into with his charisma, generosity, and kindness. His love for his family, friends, and Canter's deli was profound."
The Facebook post said Canter died "from an apparent massive heart attack" around 7 p.m. Tuesday evening.
"And to all of you he called 'Buddy Buddy' – he loved you and this city will never be the same without him!" the Facebook post continued.
The post said funeral arrangements were pending.
According to the Los Angeles Times, Canter was 58.
Canter's Deli was founded in 1931 in Boyle Heights by Ben Canter and two brothers. In 1953, it moved to its present location at 419 North Fairfax Ave. in what was then the heart of the Jewish community in Los Angeles. It has since become one of L.A.'s most famed delis; in 2014 it drew a surprise visit from then-President Barack Obama.
Economy, education, energy and transportation reporter Howard Fine can be reached at hfine@labusinessjournal.com. Follow him on Twitter @howardafine.
For reprint and licensing requests for this article, CLICK HERE.