Sports Titans: Jeanie Buss
2018 Book of Lists
Thursday, December 21, 2017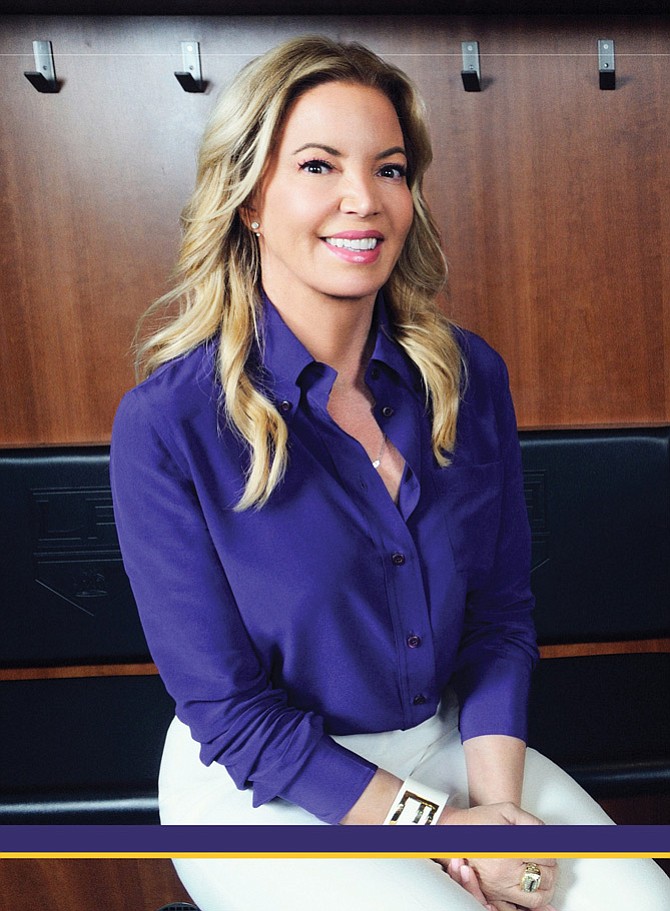 The L.A. sports scene seems to have turned a corner. To what do you attribute that?
We've seen such a dynamic landscape in terms of what happens with media through technology. Twenty years ago, when TV ratings started to go down and people started to ask where are people going, we began to realize they were on their computers. But sports is still the shared experience that everyone talks about. As we get more and more isolated because of our smart phones, what is going to keep us together? Social time, face-to-face time, connecting with like-minded people. It's going to be events, and sports really hits the mark for that.
Are the Lakers looking to leverage those two things — the smartphone and the game-time experience?
We're trying to connect with our audience however they want to be connected with. We have to cater to all different age groups, fans that don't live in Los Angeles. We're embracing all different levels of connection.
From an attendance standpoint, what's your take on the knock that L.A. just has too much else to do to allow teams to draw fans consistently?
There's always something new coming down the road. We focus on the core business. E-sports has gained its rightful place in the landscape of leisure time and people competing, but I don't think it means the more e-sports is popular, the less the Lakers are popular. I don't look at it that way. It does provide a great opportunity for people to own a team, get involved in sports and gaming. But it won't cause the Lakers to be passé.
Your family has owned the team for nearly 40 years. Do you see a difference in management styles between family and corporate team ownership?
Our record should speak for itself. Aside from the last few years, we've been a competitive team. I don't think being a family business has held us back. It's important for athletes to know who they work for and who they're representing, important to have that connection – who's at the top, who's putting this all together?
Yours is already a globally recognized brand. How do you pursue new avenues for leveraging that?
We only control our logos and marks in a certain territory around our home city. After that it's up to the NBA to leverage and market the NBA and their teams' brands overseas everywhere else.
Prev Next
For reprint and licensing requests for this article, CLICK HERE.