Sports Titans: Dan Beckerman
2018 Book of Lists
Thursday, December 21, 2017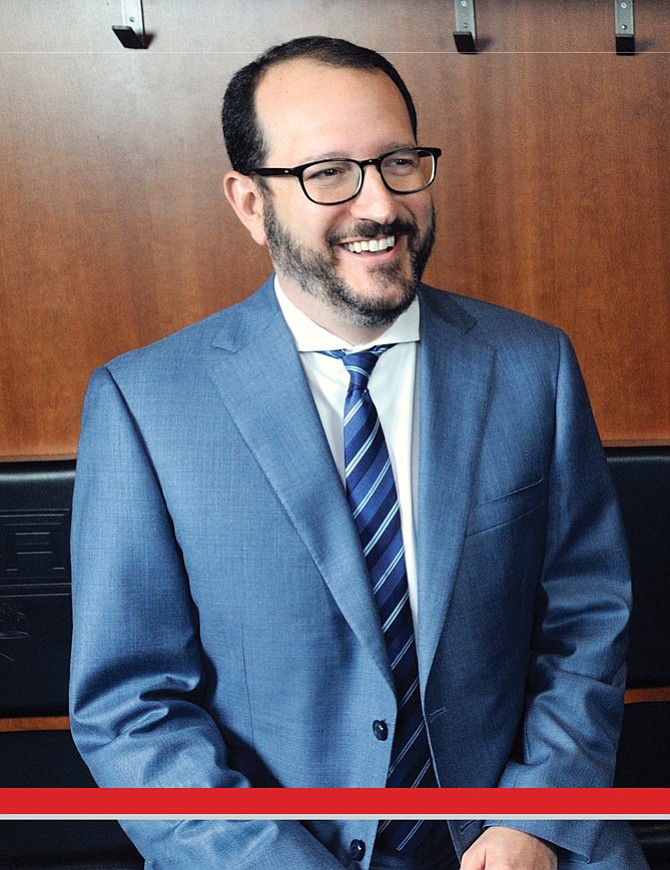 The L.A. sports scene seems to have turned a corner. To what do you attribute that?
Downtown L.A. has a lot to do with that. When we first developed Staples Center, downtown was a very different place. This was not a destination. So, what has happened in downtown has played an important part in what has happened in the sports landscape. It has emerged as the city center, and you see it with the success of the sports properties downtown.
There's no doubt the entertainment district is a draw, but Inglewood wasn't a destination and people went to the Forum. Are there other factors? Higher valuations, the size of the market, the media attention here?
When you look at markets that lend themselves to having successful sports franchises, L.A. is at the top of that list. You have a strong market, a deep market, there is a corporate base, there is an entertainment base. And you have all the media companies and entertainment businesses headquartered here. If you are looking for a franchise, the L.A. franchises are going to be among the most valuable in any of the leagues.
Was there a moment things changed?
When the arena (Staples Center) opened it was instantly successful as an arena, both as a business and in terms of attracting events and winning championships. The Lakers won the first of three straight championships right after they came to the building. So it instantly became established as a place for going to an arena event.
What's the secret to a successful franchise here?
They need to be run as businesses. There's probably more of an expectation of doing that with the … expectations that come with some of these franchises' price tags. That has always been our philosophy, which is why we developed this integrated business approach of having sports content, music content, venue and real estate. [We] really need all of those components [to be] as … as successful as we are.
Are there untapped revenue streams or opportunities you see coming down the road?
Sports programming is important, music programming is important. We're always trying to create other types of events that we can bring through our entertainment districts, and e-sports is a good example of that.
You've hosted some big e-sports events at Staples.
It's growing extremely quickly, and we've seen the success of some of the bigger events like Riot Games' [championship], so that content is critical. Our investment in [the] Immortals [team] allows us to program events at a variety of our venues.
What keeps the venues humming?
What we hear is that our corporate partners like diverse programming, they like the engaged fan base, and they like a platform that's diverse where they can activate their brands across a multimedia array of assets. I think having all those assets is kind of the secret sauce for being able to unlock that value for corporate partners.
What about attracting fans?
Attracting fans is not an L.A.-specific issue. Every fan wants to be engaged. And it starts with the experience of getting to the venue, the experience you have in the venue, the technology that supports it, and being able to engage digitally with fans and offer a great experience. I don't think that is unique to Los Angeles.
Is there anything about the state of L.A. sports that has taken you by surprise?
A lot of our season ticket holders live right here in downtown L.A. and they walk to games. That's something we had hoped for but didn't necessarily foresee 20 years ago, and I think, frankly, it makes the location even better than we had dreamed it could be.
What's your favorite L.A. sports moment?
The culmination of the 2014 Stanley Cup playoffs. Every single round went to seven games. Then we played the Blackhawks, the defending champions, and won game seven on the road. Then we played the Rangers for the championship. And winning here in overtime, when I see that clip of that, even now I get a little choked up thinking about it. It gets me every time. I show that video 300 times a year [and] get choked up every time.
For reprint and licensing requests for this article, CLICK HERE.