New Sickle Cell Drug Goes to Market
Friday, December 15, 2017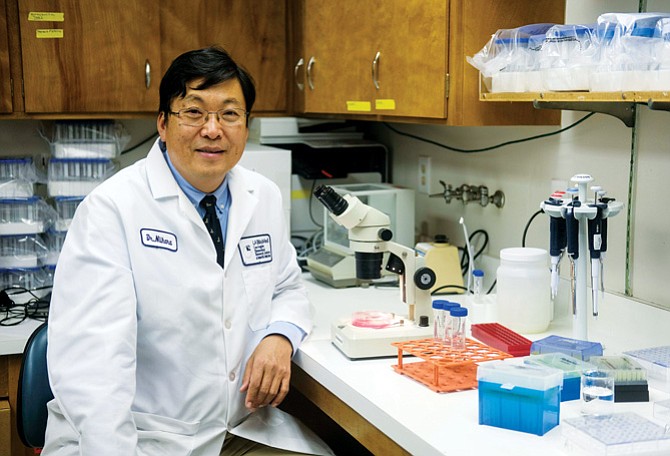 Emmaus Life Sciences Inc. this week began distributing for sale the first new drug for sickle cell disease in decades, targeting a U.S. market that could generate $2 billion in revenue, company officials said.
The privately held Torrance-based biotech firm began distributing Endari at pharmacies across the nation, with sales expected to begin in January.
"I'm excited," said Dr. Yutaka Niihara, chairman and chief executive of the company he founded in 2000 after a decade of sickle cell research. "Trying to stay calm. I've been working on this for a quarter of a century."
The drug, developed at LA BioMed on the campus of Harbor-UCLA Medical Center, is first new treatment for sickle cell disease released in 20 years for adults, and the first-ever treatment for children, according to the U.S. Food and Drug Administration.
The inherited blood disorder affects 100,000 people across the nation, many of them African-Americans, and an estimated 25 million people worldwide.
The FDA approved Endari in July. Studies showed it significantly cut down the number of sickle cell pain "crises" in patients.
Los Angeles County Supervisor Mark Ridley-Thomas, a backer of local biotech who is African-American, praised a drug he said would help millions.
"Endari, a low-cost easy-to-use treatment, has the power to turn suffering into strength, to transform pain crises and frantic hospital visits into health and happiness, to remarkably change lives for the better," he said in a statement.
Niihara said the drug was priced at just less than $40,000 per patient per year, most of which he expects will be paid for by Medicaid.
An Emmaus sales team will market the drug by reaching out to sickle cell disease physicians and through patient communities and advocates, as well as insurance companies. Countries in the Middle East are expected to approve it as early as next year, with European market approval projected for 2019.
– Dana Bartholomew
For reprint and licensing requests for this article, CLICK HERE.