LA Weekly Vs. New Alternative
MEDIA: Social media blitz aims to oust new owners
Friday, December 8, 2017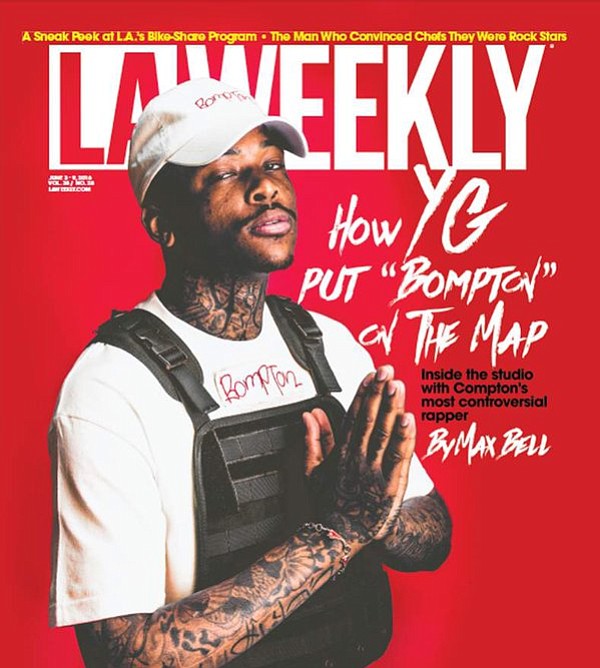 "We are doing it to get him (Calle) to sell the paper because he has a well-documented history of cavalier disregard for the city of Los Angeles, its culture, and the importance of local journalism," Weiss said. "We want a sale, nothing less. I don't want anyone to shut down the paper. That would be a tragedy."
The #boycottlaweekly campaign led to at least five listed sponsors backing out before the event was canceled: Otium restaurant at downtown's Broad Museum; Amoeba Records; Angel City Brewery, downtown event space Resident DTLA and Momed restaurants, with locations in Beverly Hills and Atwater Village.
Amoeba Records also said in a statement that it would pull a planned full page "institutional" ad from LA Weekly's upcoming edition, and that its relationship with the paper would be reconsidered.
"We will evaluate our ongoing relationship with the LA Weekly in the New Year, after determining whether or not LA Weekly is able to re-establish itself as credible, empathetic and supportive of the community it serves," Amoeba said.
New co-owner Welch said in an e-mail that Semanal Media is committed to preserving a free press.
"The recent boycotts reflect the community's concerns, and we are taking these concerns into account during this transition," the attorney said. "We hope everyone will bear with us as we direct our focus to making improvements and working to help this beloved publication reach its full potential. This includes cancelling our Sips & Sweets event … we apologize for the inconvenience."
Prev Next
For reprint and licensing requests for this article, CLICK HERE.