Insurers Manage Year of Moderate Growth
State Farm retains top spot among local offices for property, casualty
Friday, December 8, 2017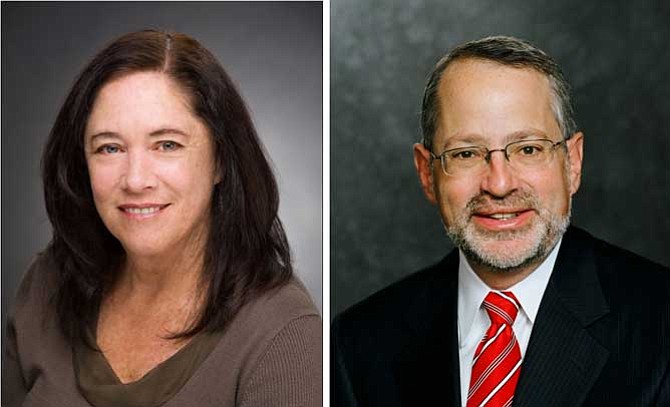 Property and casualty insurers in Los Angeles saw moderate growth last year, according to the Business Journal's list of the top 25 firms, based on written premiums for offices here.
State Farm Insurance remained at the top of this week's list with nearly $6 billion in written premiums in 2016, a 6 percent year-to-year increase. Written premiums represent the total annual value of premiums written for the firm last year. Earned premiums – payments the firm collected over the period – also grew 6 percent for State Farm to $5.85 billion.
No. 2 firm Farmers Insurance Group saw written premiums grow 4 percent to $5.8 billion, while earned premiums grew 5 percent to $5.75 billion. Both increases helped Farmers hold onto its ranking from last year.
The three companies that rounded out the top five also remained in place from last year - Berkshire Hathaway Insurance Group in third place with $3.77 billion in earned premiums; Liberty Mutual Insurance in fourth with $3.3 billion; and Allstate Insurance Group with $2.89 billion.
A few small and large firms saw double-digit growth in premium dollars.
Leading the list in terms of percentage gains was No. 22-ranked Kemper Insurance Cos., a newcomer to the 2016 list. The insurer experienced a 20 percent and 22 percent jump in written and earned premiums, respectively.
No. 3 Berkshire Hathaway posted gains of 12 percent and 13 percent, respectively, on written and earned premium dollars.
Decliners in terms of premium dollars over the year included American International Group Inc., which saw an 8 percent drop in its written premiums to $2.22 billion and a 5 percent drop in earned premiums to $2.28 billion, knocking it into 12th place from No. 9 in last year's list.
Two smaller companies – Zenith National Insurance Corp. and Allianz of America Inc. – fell off the list and were replaced by Kemper and Fairfax Financial (USA) Group. Fairfax, parent company of Zenith, which notched a 7 percent jump in written premiums last year.
The property casualty segment of the insurance business grew statewide last year by about 6 percent in written premiums to $55 billion, and more than 6 percent in earned premiums to $54 billion, according to the list.
That growth represented typical year-over-year increases, said Janet Ruiz, California spokeswoman for the Insurance Information Institute, a New York-based nonprofit trade group focused on increasing public understanding of the insurance industry.
"That's not a big number," Ruiz said.
Most of the top ten firms on this year's list offer coverage for auto and home damage, and home coverage premiums in particular are likely to rise, experts say, due to climate change. Northern California saw $3 billion in damage from fires that covered more than 200,000 acres in October, according to the San Francisco Chronicle. And last week, wildfires fueled by winds devastated tens of thousands of acres and burned hundreds of homes and other structures in Ventura and Los Angeles counties.
Kenneth Klein, a law professor at California Western School of Law in San Diego with expertise on legal matters related to natural disasters, lost his home to a wildfire in 2003.
He expects homeowner insurance rates to rise as the frequency and severity of wildfires in California increase with climate change.
"The question is whether there really are more and bigger wildfires or we're building homes in more places where fires are happening," Klein explained. "It's both. We have houses in more places where there are fires, but we have more fires and bigger fires."
Klein said he encourages new homeowners to seek out uncapped home coverage, in which the insurance company fully pays for the loss of a home, instead of capped coverage, which leaves the policyholder responsible paying for the leftover cost to rebuild their home after a wildfire catastrophe.
Ruiz said most homeowners in California are covered for wildfire damage because it is a standard in policies.
Only 12 percent of insurance policy holders are covered for earthquake damage, she said.
"While people are more prepared financially for wildfires, they need to think about the earthquake risk and that is not included in your homeowner insurance," Ruiz said. "It's a separate coverage policy."
Another key industry trend this year, Ruiz said, has been the rise of new technologies, digital platforms and smart phone apps, referred to as "insurtech," and is intended to make the coverage process more efficient and to make selling policies easier for agents.
"Claims practices can be more efficient," Ruiz said.
For reprint and licensing requests for this article, CLICK HERE.