Beleaguered LA Weekly Names Staffer as Interim Editor
Friday, December 8, 2017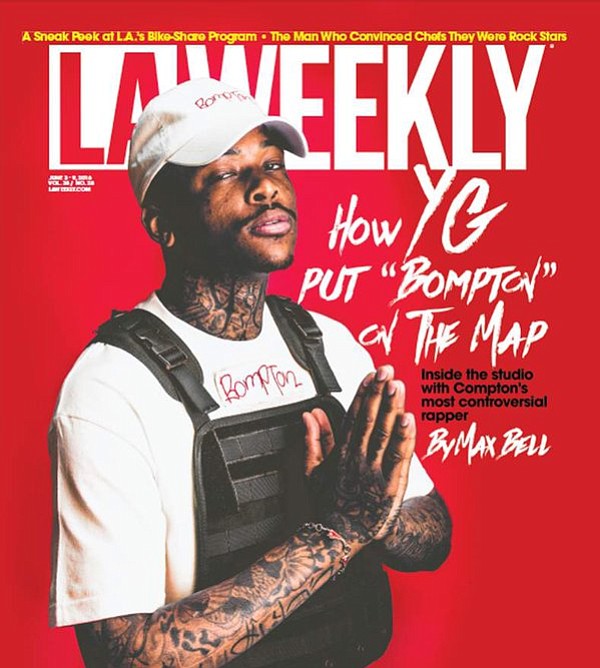 In the midst of a social media-fueled protest and boycott targeting LA Weekly's controversial new ownership, the publication has named staff writer Hillel Aron as interim editor.
Aron was one of the editorial staff not fired by Semanal Media, which took over the free weekly less than two weeks ago. On Nov. 29, Semanal ousted nine of the 13 editorial employees, including Publisher Matt Cooperstein and top Editor Mara Shalhoup.
Semanal Media also raised the hackles of local journalists by saying it planned to print articles by unpaid contributors.
In response to the firings, fired staffers and other supporters took to Twitter and Facebook, urging advertisers and sponsors to pull their support. The barrage of negative commentary caused LA Weekly to cancel its Sips & Sweets culinary festival that had been scheduled for Dec. 14 at the Petersen Automotive Museum.
Aron revealed the news that he had accepted the post today on his personal Facebook page and Twitter account. On Twitter, he detailed his conditions for accepting the interim job during what he termed a "painful and difficult week for the LA Weekly's community of writers."
"I (accepted the job) only after the paper's new owners agreed to several conditions: As editor, I have control of the newspaper's editorial content; I be allowed to hire at least two former writers/editors; that our contributors be paid. I also asked that the union representation of the newsroom be permitted to return. The owners have agreed to all these conditions," he wrote.
Aron could not be reached for comment Friday.

The LA Weekly released a letter to staffers Friday confirming Aron's new position and that it now plans to pay its contributors.
Semanal also included a statement on the recent layoffs.
"We wish we could have saved the entire editorial staff, but the sad reality is that revenues have declined more than 50 percent over the past five years and the publication was going broke," the new owners wrote. "The company wouldn't have been able to afford all of its full-time employees and at the rate revenues were declining, the paper would have had to eventually lay off all employees and close its doors."
Media and entertainment reporter Diane Haithman can be reached at dhaithman@labusinessjournal.com. Follow her on Twitter @dhaithman.
For reprint and licensing requests for this article, CLICK HERE.