Seismic Deadline Shakes Hospital Landscape
Friday, December 1, 2017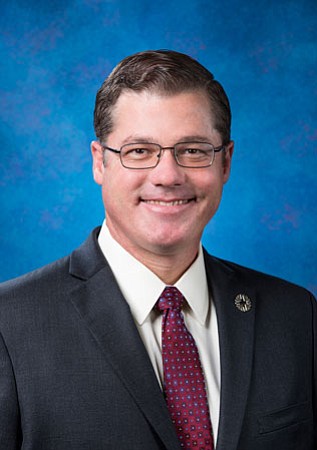 MemorialCare Health System planned to spend $16 million for seismic retrofitting on top of the undisclosed price it paid for the bunch of century-old buildings at a hospital campus in Long Beach six years ago.
Those plans crumbled when an active fault was found running beneath the 18-building, 158-bed Community Medical Center Long Beach.
The facility is one of 38 hospitals across Los Angeles County facing a 2020 deadline to either retrofit buildings in significant danger of collapse or remove them from service, according to the state.
"We want them to operate after an earthquake," said Hussain Bhatia, supervisor of the Seismic Compliance Unit of the Office of Statewide Health Planning and Development, which oversees hospitals. "Medical care is one aspect. The other is, they become natural gathering places. We want them open."
That's not feasible in some cases, according to Community Medical Center Chief Executive and chief executive of the firm.
Blvd Hospitality undertook the project as part-owner of the property on the 1000 block of S. Broadway, one the edge of the Fashion District.
"There's something really special and unique to be able to take a historic icon and bring it back to life," said Blanchard. The firm converted the 13-story structure, which was built as a United Artists movie studio and theater in 1927, into a 182-room hotel and theater.
Blanchard declined to share the price of the Ace's overhaul, but Blvd and the hotel's majority owner, Weston, Conn.-based Greenfield Partners, sold it for $103 million the year after the renovation. That amounted to an 836 percent gain on the $11 million the partners paid for the structure in 2011, according to CoStar Group Inc.
History, culture, location
Venice real estate development firm Kor Group, which has projects in Southern California, San Francisco and Austin, Texas, undertakes adaptive reuse projects and new buildings.
President and co-owner Brian De Lowe said that project locations drive his company's decision whether to renovate or construct from scratch.
"We're building a hotel right in the heart of downtown Austin," he said. "There's not the same quantity of beautiful historical buildings you find in L.A., so we're building a 35-story high rise."
Kor is working on adaptive reuses of two older structures into hotels here. One is the Proper Downtown, a 145-room hotel with a rooftop pool in Los Angeles that was once a Young Women's Catholic Association facility downtown. A second, Proper Santa Monica, was an early 1920s office and retail space that –together with a new building –will become a 271-room luxury hotel. Proper Hospitality, a hotel management brand also owned by Kor's principals, will operate the hotels once they open in the next year or two.
Prev Next
For reprint and licensing requests for this article, CLICK HERE.