Puma Leaps to SE Asia with Licensing Deal
Biotech outfit partners with Singaporean firm for cancer drug campaign
Friday, December 1, 2017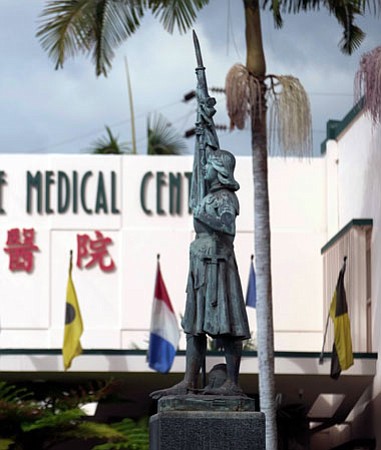 Puma Biotechnology Inc. of West Los Angeles has made its first foray into Asia.
The biopharmaceutical company late last month entered into an exclusive licensing agreement with Specialized Therapeutics Asia that starts with getting its Nerlynx breast cancer drug approved for markets throughout Southeast Asia, starting with Singapore, Malaysia, Brunei, Australia and New Zealand.
"Our new agreement with Specialized Therapeutics will be responsible for seeing the requisite regulatory approvals and, once approved, for commercializing Neralynx in those countries," said Alan H. Auerbach, founder and chief executive of Puma, in a statement. "We are confident this new partnership will help patients."
The deal makes Singapore-based Specialized Therapeutics Puma's first international partner.
Specialized Therapeutics will seek regulatory approval for Nerlynx, and then retain right to sales and distribution of the product in Southeast Asia.
Puma will receive up-front and milestone payments of up to $4.5 million on the approval process, along with "significant double-digit royalties on Nerlynx sales," according to the company.
Puma has identified a global market potential of $1.75 billion a year for Nerlynx. The company has not provided an estimate for Southeast Asia.
Puma spent hundreds of millions of dollars to develop its drug for adults with early stage HER2-positive breast cancer. The once-a-day pill, administered after breast cancer surgery, was approved in July and distributed for sale across the U.S.
The company last month reported a third-quarter net loss of $77.2 million or a $2.07 loss a share, compared to a net loss of $65.8 million or a $2.02 loss per share in the same quarter a year earlier. Third quarter revenue was $6.1 million, fueled by initial sales of its Nerlynx cancer drug.
Puma secured in November $100 million in term loan funding to support the drug's research and global sales.
A special program to expedite patient access to the drug is expected to open in Australia in the first quarter of 2018, according to Specialized Therapeutics, with full approval expected in the second quarter of 2019.
Closing Time?
The Joan of Arc lawn statue in front of soon-to-close Pacific Alliance Medical Center in Chinatown – which marks its roots in the French immigrant community of Los Angeles in the 1860s – isn't the only thing likely to disappear.
The clock also is ticking on SynerMed, a subsidiary of PAMC Ltd., which owns the hospital and runs a physician management practice in Monterey Park that serves hundreds of thousands of Medicaid and Medicare patients across the state.
SynerMed Chief Executive James Mason told employees early last month it would shut down operations after health plan audits found "several system and control failures within medical management and other departments," according to an internal email obtained by Kaiser Health News.
Synermed has been under investigation by the state Department of Managed Health Care. Pacific Alliance filed notice with the state Employment Development Department on the shutdown and layoffs in October.
Pacific Alliance, the oldest hospital in Los Angeles announced it would effectively close its doors on Nov. 30 and lay off 638 workers rather than pay $100 million for seismic retrofit for a property it didn't own.
Pacific Alliance agreed in June to pay $42 million in penalties to settle allegations in a federal whistleblower lawsuit claiming it filed false medical claims in a kickback scheme to referring physicians, according to federal prosecutors. The hospital settled the case without admitting liability.
Children's Gets Cancer Funds
Three physician researchers from Children's Hospital Los Angeles were awarded last month more than $1 million in grants for cancer research.
The Monrovia-based St. Baldrick's Foundation, whose mission is to cure childhood cancers, awarded a total of $25.7 million this year.
Robert Seeger, Michael Pulsipher and Muller Fabbri, physicians at the hospital's Children's Center for Cancer and Blood Diseases, will use the funds to research two of the most aggressive childhood cancers: neuroblastoma and acute lymphoblastic leukemia.
"Drs. Seeger, Pulsipher and Fabbri are discovering novel ways to make the patient's own immune system work better at fighting resistant cancers," said Kathleen Ruddy, chief executive for St. Baldrick's, in a statement. "And that is nothing short of amazing."
Staff reporter Dana Bartholomew can be reached at dbartholomew@labusinessjournal.com or (323) 556-8333.
For reprint and licensing requests for this article, CLICK HERE.