Foreign Capital Focused on Class A Prizes
Single-tenant occupancy, long-term lease part of appeal of DreamWorks HQ
Friday, December 1, 2017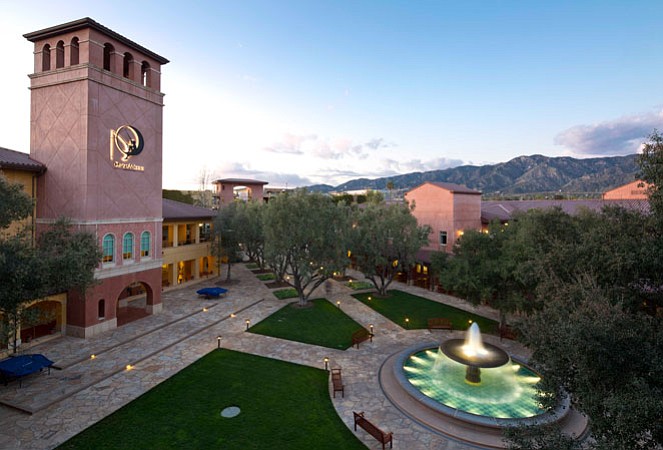 Foreign investment into L.A. properties deepened last month with a South Korea-based company's purchase of the DreamWorks headquarters in Glendale, a deal which seems to shed some light on an increasing trend toward prime assets.
"We have seen strong interest by foreign capital for Class A, long-term net-leased assets on the West Coast," said Kevin Shannon, a president with New York-based Newmark Knight Frank, in a statement from the brokerage. "This is another example of Asian capital targeting Los Angeles for direct investment. This single-tenant asset type is much harder to come by in Los Angeles compared to San Francisco, Silicon Valley and Seattle."
LA Hana OW, an entity of Hana Asset Management in Seoul, joined with Santa Monica-based investment firm Ocean West to buy DreamWorks Animation's studio campus. The 460,000-square-foot creative office fetched $290 million, according to NKF.
The five-building property, built in 1997 on 15 acres at 1000 Flower St., is 100 percent leased through 2035 to DreamWorks Animation SKG Inc., a wholly-owned subsidiary of Comcast Corp., according to NKF.
Shannon and NKF's West Coast Capital Markets Executive Managing Director Ken White and Managing Director Laura Stumm represented the seller, Glendale-based GC Net Lease Investors, an entity of El Segundo-based Griffin Capital Essential Asset REIT Inc., according to NKF.
NKF Capital Markets' Executive Managing Director David Milestone and Managing Director Brett Green arranged the financing on behalf of the buyers, which said the acquisition will be a long-term hold, according to the firm.
Griffin Capital acquired the property in July 2015 for $215 million prior to the acquisition of DreamWorks by Comcast in August 2016.
The company made a nearly 35 percent gain on the sale price of the property.
Griffin Capital's Director of Acquisitions Louis Sohn attributed the price gain to Comcast's purchase of DreamWorks, which he said, in a statement, significantly improved the animation studio's credit profile.
The DreamWorks campus includes five buildings within a Mediterranean-styled campus.
Fast Sale
Olivaceous Inc., a Downtown Los Angeles-based garment manufacturer, has purchased a 13,823-square-foot industrial building on 20,758 square feet of land in downtown for $4.8 million, according to Kathleen Silver, president of Beverly Hills-based Silver Commercial Inc. 
Olivaceous will occupy a portion of the building for warehousing immediately and plans to lease out the balance, according to Silver Commercial. The property was sold by Bradley Blahut of Los Angeles.
"The property went under contract within a week of going on the market," Silver said. "With the industrial vacancy rate below 2 percent, there is high demand for this type of product." 
Prev Next
For reprint and licensing requests for this article, CLICK HERE.