Deals & Dealmakers: Regent Reels in Sunset
Beverly Hills private equity firm adds magazine to media portfolio
Friday, December 1, 2017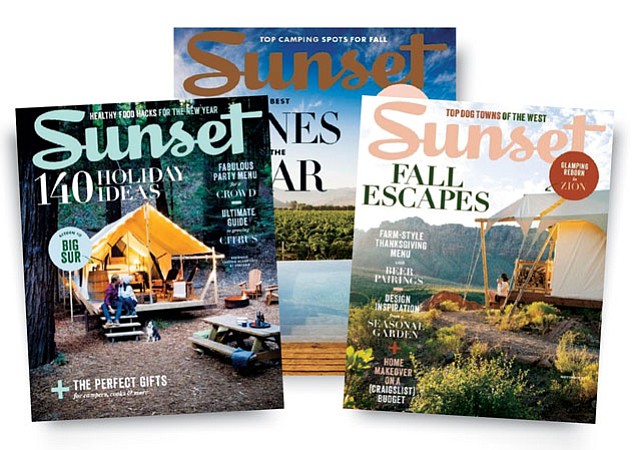 Regent burst into the national spotlight two months ago with the purchase of 1,100 Regis Corp. hair salons, and the Beverly Hills private equity outfit proved last week that it intends to stay there, acquiring Sunset magazine from Time Inc.
The deal, terms of which were not disclosed, adds to Regent's media company portfolio. The firm already owns several outlets, including Sightline Media Group, which includes a portfolio of defense industry and military focused publications based in Washington D.C.; Weider History Group, a consortium of history-focused publications; and American Police Beat, a law enforcement magazine and website.
Regent founder and Chief Executive Michael Reinstein said that the Sunset purchase might seem off-beat for the firm, but nevertheless fits within a larger strategy of buying media properties that are geared toward passionate consumers.
"Within our portfolio we like passion-based publications," Reinstein said. "Like with the Military Times, people who are passionate about Sunset will pay for access – both to the magazine and for events."
The event component is another area that made Sunset attractive. The magazine has an event space in Napa already, and Reinstein said he'd like to expand the brand's offerings.
The deal comes just after the announcement that Time would be sold to Meredith Corp. for $2.8 billion. The deal stirred controversy, largely because it's backed by conservative billionaire brothers Charles and David Koch. The transaction isn't expected to close until next year.
Time had announced in July it would explore the sale of Sunset as well as Coastal Living and Golf magazines. With the Sunset deal already in the works, Meredith okayed the sale to Regent, the firm said.
Regent will keep Sunset's headquarters in Oakland, where the company moved in 2016 after Time sold off its original Menlo Park home. Reinstein said he may move some parts of the business to L.A., but the editorial team will remain ensconced in the Bay Area.
"If I said, 'Hey, we're moving the magazine to L.A.,' people would hate it," Reinstein said. "So as much as I would love to be around the amazing editorial team, Sunset's history is so tied to the Bay Area that it has to remain there."
Reinstein said the deal capped a busy fourth quarter for Regent, and that additional deals could be on the horizon in January.
"We have more coming down the pike," he said.
Weblife Nets Payday
Silicon Valley-based Proofpoint Inc. announced last week it plans to acquire anonymous web browser developer Weblife Balance Inc. in Hollywood for $66 million.
Prev Next
For reprint and licensing requests for this article, CLICK HERE.