CIM in Trump Bump Over SoHo Property
Friday, December 1, 2017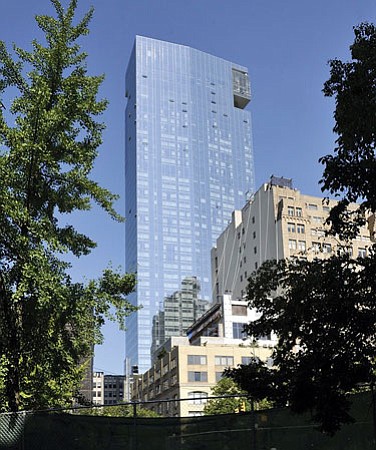 Mid-Wilshire-based real estate firm CIM Group Inc. will soon need a new name for its luxury SoHo hotel/condo hybrid in New York, currently called Trump SoHo, now that the company has announced it will buy out the Manhattan-based Trump Organization's management and licensing contract for the building.
CIM has remained mum, other than to say it expects to announce a business plan sometime after the year's end, which is when the Trump Organization has said it will exit the arrangement.
The 46-story, 391,000-square-foot structure, built in 2010, includes 391 luxury hotel rooms that double as condominiums. Owners can buy them and live there for no more than 120 days a year.
The hotel's nightly room rates start at $277 on standard rooms and suites, while penthouse suites start at $1,560.
Experts, news stories and data indicate that room rates have declined at Trump-branded hotels, suggesting some potential customers have stayed away in the past year due to their opposition to the president.
The Wall Street Journal reported a 22 percent drop over the past year in room rates at Trump SoHo, while The Telegraph in London reported a collective 63 percent year-over-year drop in rates for all but one of the Trump Organization's 13 hotels.
"I think the brand has been tarnished because of the fact that so many people are opposed to Donald Trump and the Trump policies," said Alan Reay, president of the Atlas Hospitality Group, a hotel brokerage firm in Irvine.
– Neil Nisperos
For reprint and licensing requests for this article, CLICK HERE.